La Faglia – Oratino
December 24th. The lighting of a large candle 13 meters high, made of reeds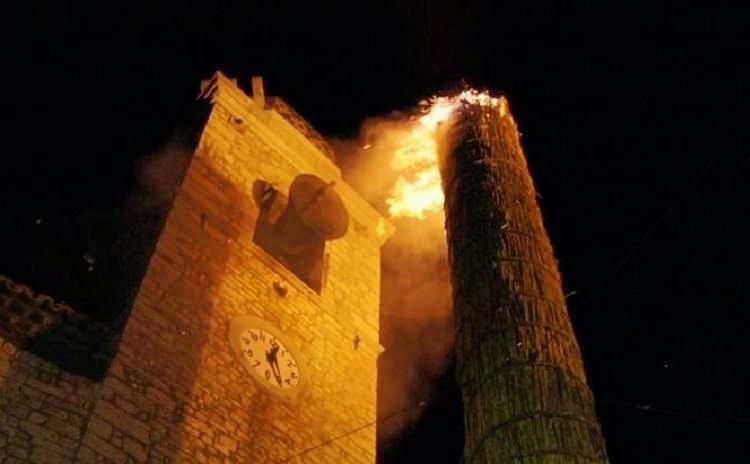 On December 24th, Christmas Eve, the rite of La Faglia takes place in Oratino, and a large candle made of reeds is carried on the shoulder from the entrance of the village to the Mother Church by about 40 people and set on fire in front of the crowd.
Unlike the "Ndocciata", however, in which the torches are numerous, here there is a single large candle – the Faglia – made of dry reeds and almost 13 meters high.
The lighting of the Faglia is the most suggestive moment when the torch seems to compete with the size of the church bell tower.
Oratino, in the province of Campobasso, is considered one of the most beautiful villages in Italy.

USEFUL INFORMATION
Municipality of Oratino
Tel. 0874 38418 or send an email >>>
——
DO YOU LIKE FIRE SHOWS?
Another evocative fire shows in Molise is the 'Ndocciata which takes place in December in Agnone>>>
AND AFTER THE FIRE SHOW?
See further places to visit and other events to attend>>>
And why not taste the traditional food of Molise>>> and its excellent wines>>>
WILL YOU SPEND YOUR CHRISTMAS HOLIDAYS IN ITALY?
See a selection of further Christmas events in Italy >>>