Govone Castle Christmas Market
From November 19th to December 18th. The 3rd most visited Christmas market in Italy.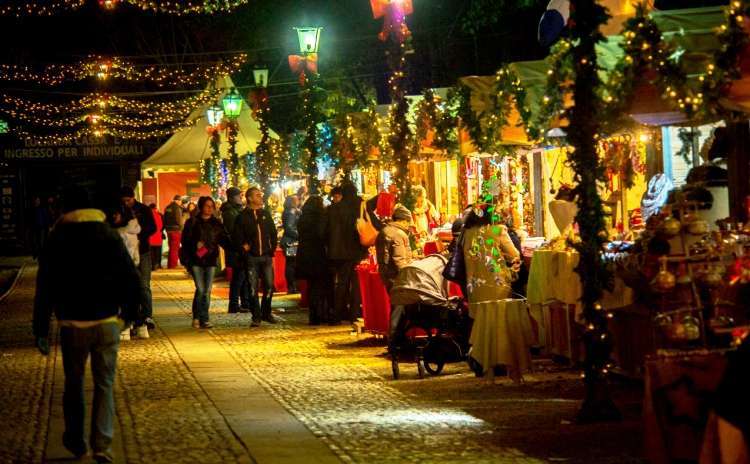 From November 19th all weekends up to December 18th, 2022 the Govone Castle is animated with a Christmas Market that became the third most visited Christmas Market in Italy,
The Christmas Market in the fairy-tale setting of the Castleshows hundred wooden stalls with a wide range of products, from Christmas tree decorations to nativity sets, from hot chocolate to mulled wine, from nougat to truffle.
Visitors can taste the traditional delicacies of the Province of Cuneo and buy handcrafted objects, books, Christmas decorations, and enjoy the festive atmosphere created by street artists and musicians.
The streets are filled with perfumes and flavours: the farinata, a traditional chickpea pancake, gourmet pizzas, Piedmontese beef hamburgers, roasted chestnuts and so much more.
Govone Castle is located between Alba and Asti, about 60 km away from Turin.
USEFUL INFORMATION
Opening days:
– November 19-20 and 26-27
– December 3-4, 8-9-10-11, 17-18, 2022
from 10:00 am to 06,45 pm
Organizers may change the program also at the last minute.
We kindly recommend checking on the website or on facebook page

(cover photo: Castello di Govone)
——

AND AFTER THE VISIT?
Do you know the traditional food of Piedmont?>>>
And its fine wines? Discover them>>>
WILL YOU SPEND YOUR CHRISTMAS HOLIDAYS IN ITALY?
See a selection of further Christmas events in Italy >>>

More Information >>>