Medieval Fencing and Archery Tournament – Moncalieri
1-2 July 2023. Historical reenactment, fencing and archery tournament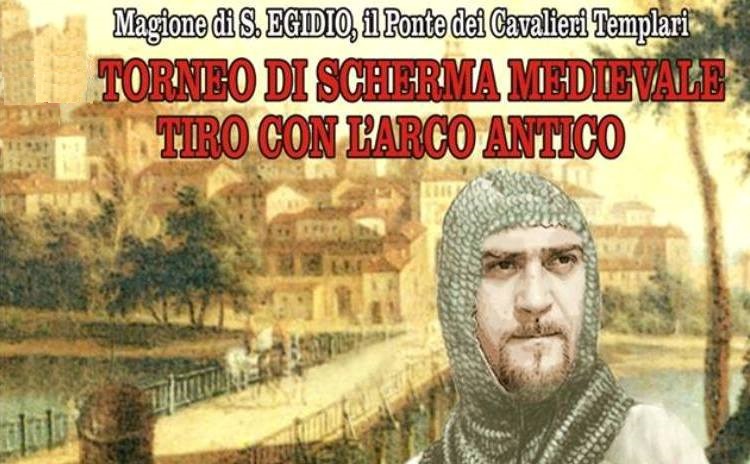 On July Saturday 1st and Sunday 2nd 2023 the Historical Cultural Association "Ordine della Fenice Templari di S. Egidio" (Order of the Phoenix Knights Templar of Saint Egidio) organizes at Ponte dei Cavalieri Templari in Moncalieri, in the province of Turin, the 13th medieval fencing and archery Tournament.
A historical camp recreates a truly medieval atmosphere. Tents, weapons and armors, armorers and re-enactors wearing costumes from the XI and XVI centuries. The medieval attractions include:
– stands and stalls of medieval arts and crafts with typical products;
– the jester and his jugglers;
– knights show;
– musicians show;
– fire show
– historical groups and knights battle;
The program includes also masked fight tournaments, touch fencing tournaments and ancient archery tournaments.
USEFUL INFORMATION
Ordine della Fenice Templari di Sant'Egidio
Tel. +39 340 8507705 / +39 340 2117545
See the website>>>
See also the facebook page of the event

AND AFTER THE EVENT?
See furher events and places to visit in Piedmont>>>
And enjoy the traditional food of Piedmont>>> and its excellent wines>>>
More Information >>>