Pumpkin Regional Fair – Piozzo
2-3 October 2021. More than 500 varieties of pumpkin and sweet and savory delicacies to taste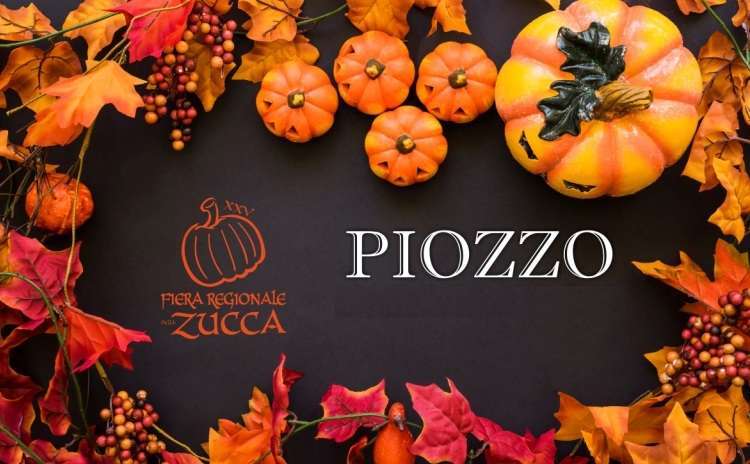 The small town of Piozzo, in the Province of Cuneo, turns orange on October 2nd and 3rd 2021 for Zucca in Piazza (Pumpkin in the Square), a side event with over 550 varieties of pumpkins exposed on vintage floats and the technical-scientific exhibition, the pumpkin carvers and many selected stands with locally produced pumpkin-based products.
The 27th edition of the Pumpkin Regional Fair will come back in 2022.
The Fair, entirely dedicated to the autumnal vegetable and its products, showcases more than 500 types of pumpkin in a unique outdoor technical-scientific exhibition. All pumpkins, that can be bought by visitors, are grown in Piozzo, but using seeds from all over the world.
Unmissable events are the ones with chef Gigi Pitanti who gorgeously carves pumpkins of every shape and color, and with Danilo Raimondo, who makes musical instruments out of dried pumpkins.
Great classics of the Pumpkin Regional Fair are:
– "Laboratorio del Gusto", with pumpkin tastings, on Saturday and Sunday afternoon;
–workshops + guided tour of the fair for schools and children on Saturday afternoon;
– a photo contest that also includes Instagram photos (use the hashtag #fieradellazucca!);
– "Dolci alla zucca" contest, which awards the tastiest pumpkin dessert;
– and of course the giant pumpkins, with the heaviest weighing over 537 kg.
Really to taste are the pumpkin-based menus at Palazucca.  
And then, stalls offering pumpkin delicacies such as bomboloni, muffins, chocolate pralines, risottos, minestrone soups. Every dish, made with local ingredients and following traditional recipees, can be re-made by visitors at home thanks to the "made in Piozzo" recipe book.
ATTENTION 2021, PLEASE CHECK ON THE WEBSITE OR ON THE FACEBOOK PAGE ANY CHANGE OF DATES OR PROGRAM
FROM AUGUST 6TH IT IS MANDATORY TO HAVE THE GREEN PASS OR EQUIVALENT CERTIFICATION
(photos: event's official website)
More Information >>>