Novello sotto il Castello in Conversano
16-18 November. Three days of food, wine, culture and shows.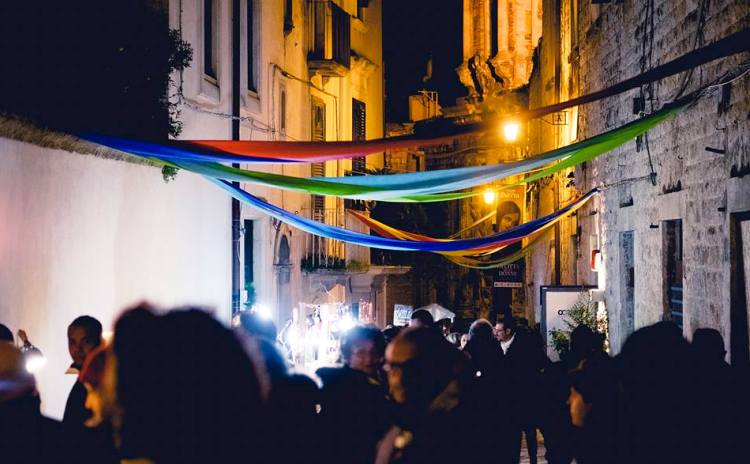 From Friday, November 16 until Sunday, November 18, 2018, Conversano, in the Province of Bari, becomes the Italian capital of wine, food and music thanks to the 10th edition of the eno-gastronomic and cultural festival Novello sotto il Castello.
Novello sotto il Castello was born to celebrate the long-standing tradition of the grape harvest, culminating in the celebrations of Saint Martin's Day on 11 November. However, over the years, it's become the go-to event for all food and entertainment lovers, as well as the perfect occasion to appreciate and promote one of the most fascinating ancient towns in Southern Italy.
For three days, visitors have the opportunity to discover Conversano's museums, churches, masserie (large rural farms) and alleyways, taste the delicious Apulian traditional food, and enjoy performances by street artists, folk songs and dances, concerts, theatrical productions, art and craftsmanship exhibitions.
In program:
–Tasting of wines, roast chestnuts and Apulian traditional food.
–Special openings ( Saturday, 8:00 pm-11:00 pm, Sunday 6:oo pm-10:00 pm) of several churches around the city.
–Guided tours of the city, the Castle of Conversano and Finoglio Art gallery.
(photos: event's official website)
Go to the website Novello sotto il Castello in Conversano