Casa Deriu – Bosa
A house-museum in the historic center of Bosa, 50 km south of Alghero.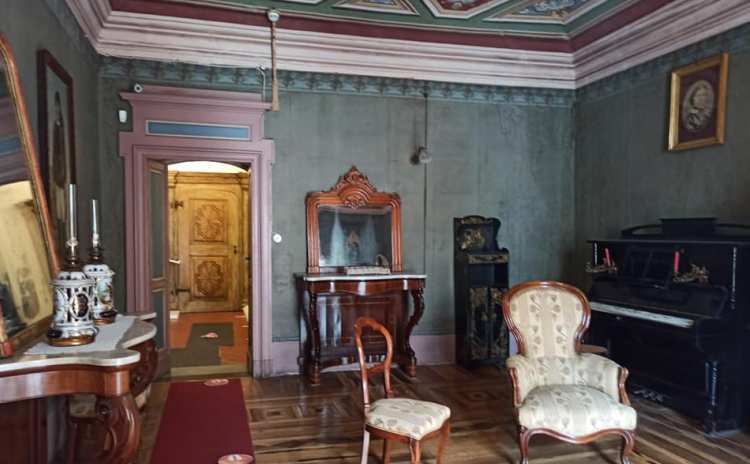 Casa Deriu is a house museum in the historic center of Bosa, 50 km south of Alghero, in Sardinia.
The building is located in Corso Vittorio Emanuele II – commonly known as "il Corso" (The Avenue) – considered the "best place" because it was inhabited by the wealthy families of the town.
The three floors of the building have been organized to offer a glimpse of the history of Bosa.
The first floor hosts temporary exhibitions related to local crafts such as filet, filigree, asphodel baskets.
On the second floor, the "noble floor", visitors can see a noble apartment from the late 19th century, perfectly preserved with its original furnishings and decorations.
The inlaid parquet in the living room is in olive and cherry wood. Among the fine furnishings, a piano and a beautiful Art Nouveau chandelier,
The bedroom is interesting too furnished with a hand-painted Vietri majolica floor.
The third floor of Casa Deriu hosts a permanent exhibition by the Bosan artist Melkiorre Melis (Bosa 1889-Rome1982). During his long life, Melkiorre Melis has dedicated himself not only to painting, but also to advertising graphics, the creation of ceramics and the promotion of art as a means of redemption of Sardinian culture.
In 1909 he moved to Rome and in the 1930s where he created postcards, stamps and posters to support the fascist colonial legacy.
In the last years of his life, his childhood memories of in Bosa return to be the topic of his works.
Also included in the ticket is the entrance to the Atza Gallery, which is located right in front of Casa Deriu. It is an art gallery that permanently collects the works of the painter Antonio Atza, born in Bauladu in 1928 and died in Bosa in 2009. His family donated his works to the village where he had lived many years of his life.

USEFUL INFORMATION
Open from Tuesday to Sunday with different opening hours for summer and winter
Closed on Mondays
Admission with a fee>>>
Free for children under 5
For information follow the link>>>
or call +39 0785 377043
It is recommended to wear a safety mask and to keep an interpersonal distance of at least 1 meter.
NOTE – the combined ticket also to visit the Museum of Tanning
photo source: Facebook page of Casa Deriu – photo by Ilaria Zoppi

BOSA
The town of Bosa is classified as one of the most beautiful villages in Italy and its peculiarty makes it quite known in Sardinia.
It is crossed by the only navigable river in the whole region and, thanks to the easy access to water, Bosa had become an important leather processing center in the so-called "Conce" (tanneries) which are located by the river opposite the city.
The other peculiarity is how the historic Bosa is divided into "Sa Piatta", next to the river, and "Sa Costa" an agglomeration of small dwellings built into the rock on the slopes of the hill on which the Malaspina Castle dominates. The dwellings of Sa Costa are mostly colored with bright colors, so much so that today Bosa is also defined as the "city of a thousand colors"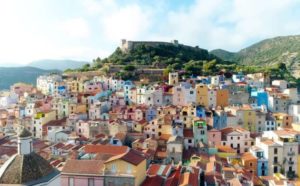 ARE YOU IN SARDINIA?
See what else you can do or see in Sardinia>>>
And why not taste the typical food of Sardinia>>> and its fine wines>>>
More Information >>>