The Infiorata – Noto
14-15 May 2022. Colorful and fragrant carpets of flowers decorate the main street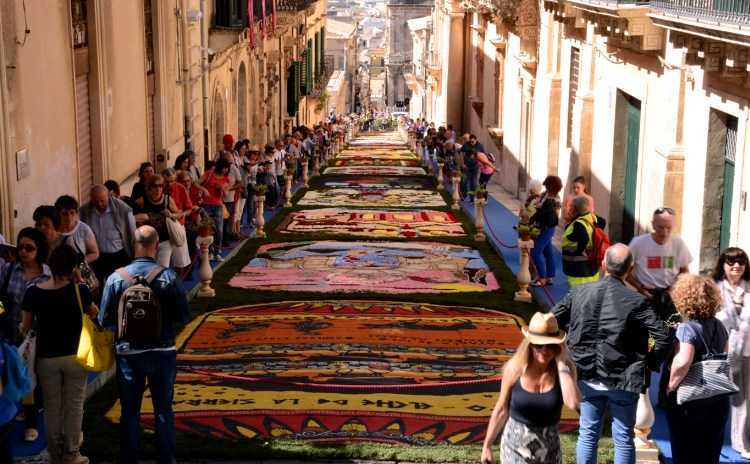 On May 14th and 15th, 2022, in Noto, Sicily takes place the 43rd edition of Infiorata (flower decoration) when many artists deck the main street via Nicolati with flowers and petals and fill the city center with colorful carpets and fragrant decorations.
The Infiorata occurs every third week of May and, every year, more and more artists take part and create beautiful compositions.
Since 1980, the event has become one of the most meaningful and famous feasts of Sicily and the location too is to visit aa the baroque city of Noto is accredited UNESCO site.
During the three days of the event, the city has scheduled exhibits, workshops, and entertainment for kids.
We kindly recommend to check on the website for any possible change of dates or program
(photos from the official website. Credits: Carmelo Azzaro)
Are you in Noto?
Discover more about Sicily>>>
More Information >>>