Gustatus – Ortebello
October 31st – Novembre 4th, 2018. Tastings, themed dinners, music, exhibitions, conferences on the Tuscan products of Maremma.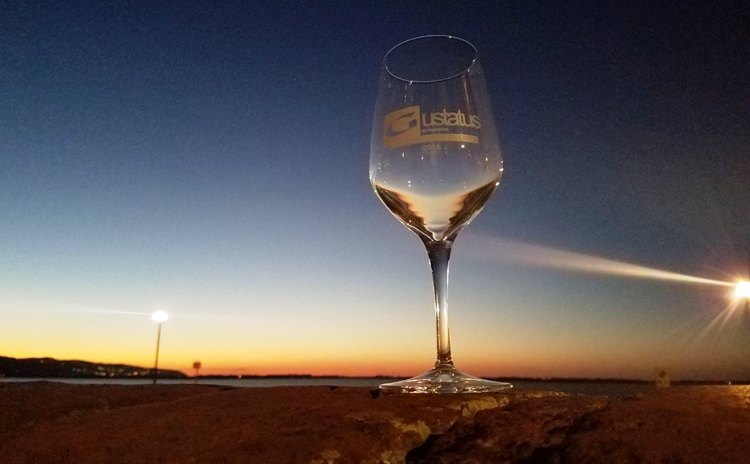 From Wednesday October 31st to Sunday November 4th, Ortebello holds the 13th edition of the food&wine festival Gustatus.
Five-days to celebrate and promote the local territory through its quality products, scientific and cultural contents, folklore and craftsmanship.
Gustatus wine glass is the symbol of the festival. At the cost of 5€, it gives you access to the three tasting areas:
-Welcome Maremma Stand in Piazza Duomo
-Wine Pavillion in Piazza Giovanni Paolo II
-Piazza Cortesini.
Gustatus promotes guided wine tasting with sommeliers teaching how to appreciate wine through sight and smell and to get to know the local vineyards.
This edition heads towards the differentiation of tasting stands:
-"Taste Square" in Piazza Cortesini with some local restaurants
-"Oil Square" in Piazza del Popolo wihere an olive-press is set up to show the procedure where you can have a taste of bruschettas.
– GuStreetFood offering tastings and cocktails.
In Piazza Eroe dei due Mondi "Dissapore Cafè" Area organizes a salon with wine journalists such as Ernesto gentili, Franco Pallini e Fabio Pracchia where sharing and confronting ideas and opinions about the products of Maremma.
Apart from appointed restaurants, the Wine bar in Piazza della Repubblica offers typical cold cuts and cheese and Gustatus Restaurant proposes elaborated menus.
Gustatus also presents Ortebello culture and history and, of course, Maremma through historical commemorations, exhibitions, competitions  and conferences,
In program: "Ortebello in a glass..for everyone" contest, Live Cooking Area, guided tastings with professionals  and in-depth information about Tuscan and Italian food and wine.  "Boat trip with Happy Hour" in the Lagoon on sunset and much more…
Opening hours
Wednesday 31  3:00PM – 11:00PM
Thursday 1  11:00AM- 11:00PM
Friday 2  11:00AM- 11:00PM
Saturday 3  11:00AM- 11:00PM
Sunday 4  11:00AM- 11:00PM
Program >>>
(photos from the official website)
Go to the website Gustatus – Ortebello