Maggiolata – Lucignano
21 May-1 June 2022. Two weekends with flowers and allegorical floats in the village. Food stands.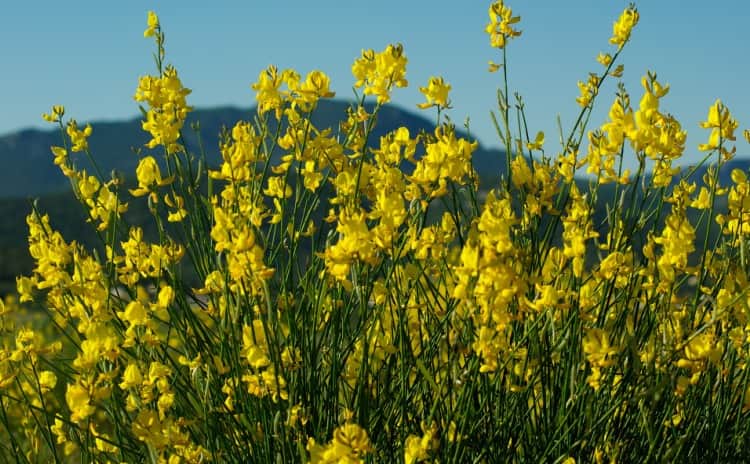 The Maggiolata is a spring flower festival organized in the elliptical medieval village of Lucignano, in the province of Arezzo. The event is known as the Maggiolata of Lucignano.
The name of the festival comes from the intense yellow flowers of the broom, which in Lucignano are called "May" ("Maggio") and which in this period fill and color the streets and balconies of the village.
The festival starts on the 21st evening at 9.30 pm with the historical procession parading in Lucignano and the evening ends with music and dancing.
The actual Maggiolata that is the parade of allegorical floats decorated with flowers takes place on 4 dates in two different weekends:
On 22 and 24 May (on the 24th at night),
On 29 May and 1 June 2022 (1st June at night)
Every evening, during the festival, and at lunch on Sunday, food stands are set up offering tasty local dishes.
The four districts of Lucignano, which are distinguished by the colors that represent them, prepare and set up the wagons in competition and organize at least one convivial dinner every year. They are:
– Rione di Via dell'Amore, whose colors are yellow and red. Typical is the yellow-red dinner in July, which everyone can participate in;
– Rione di Porta San Giovanni (yellow and green), located in the door of the north-eastern part of the town wall. Every year a local dinner in the Piazzuola is held;
– Rione di Porta San Giusto, whose symbolic colors are black and white, in homage to Siena. It is the largest and most populous area. Apart from the traditional dinner, the feast of pancakes on the day dedicated to St. Joseph, in mid-March, is very typical;
– Porta di Porta Murata, which takes its name from the door of the same name that defended the town. Its colors are red and blue. In addition to the traditional dinner along Via Corsica, the inhabitants celebrate the Chestnut Festival in autumn.
The parade of floats is accompanied by marching bands and folkloristic groups.
At the end of the festival, a jury appointed by the Maggiolata Association awards the "Grifo d'oro" prize to the most beautiful wagon.

USEFUL INFORMATION
See the program>>>
Admission with a fee>>>
See also the facebook page of the event
DO YOU LIKE FLOWERS?
There are many gardens and parks that can be visited in Italy. Look at a selection and see where>>>
Maybe one is also close to your home…
And if you know a garden which is not in the article and you would like to share it, write to us>>>
(photo: Facebook page of the event)
More Information >>>