Festival of the Two Worlds – Spoleto
August 27th to 30th, 2020. Theatre, music and opera festival.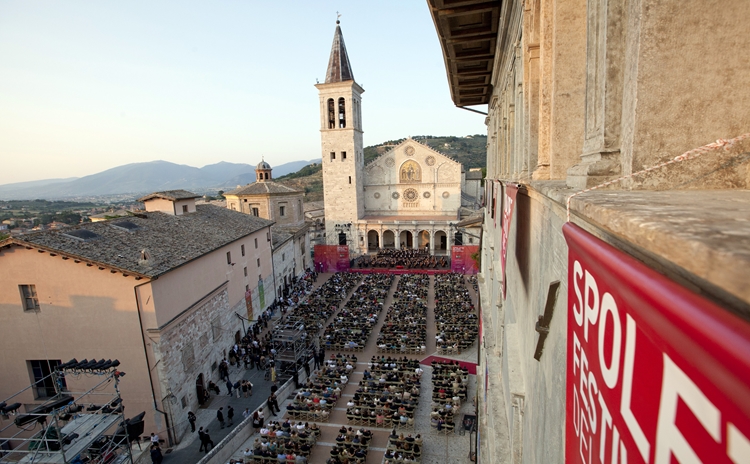 The Festival dei Due Mondi (Festival of the Two Worlds) is an annual music and opera summer festival held in Spoleto, Umbria, that features a vast array of concerts, opera, dance, drama, visual arts and roundtable discussions on science.
This year's festival has been postponed and it takes place from August 27th to 30th, 2020 enjoying people with operas, concerts, ballets, recitals, plays, along with film festivals, workshops, conferences, meetings, awards, competitions, special events and also contemporary art.
Founded by composer Gian Carlo Menotti in 1958, it is called of the "Two Worlds" because of the intention of having the American and European cultures meet each other.
This concept would then be strengthened by the fact that it was held in conjunction with the Spoleto Festival USA, held annually in Charleston, South Carolina.
Festival of the Two Worlds also involves young people, by inviting them to rediscover a cultural identity connected to the birth and development of the festival in Spoleto. For children and young people are designed a series of activities, such as: the project "Il Festival siamo noi" (We are the festival), which consists in courses of theatre education with a playful setting, of the alternation school-work and promotion of shows for the young ones.
Go to the website Festival of the Two Worlds – Spoleto