Textile Museum – Prato
The largest museum in Italy dedicated to ancient and contemporary textile production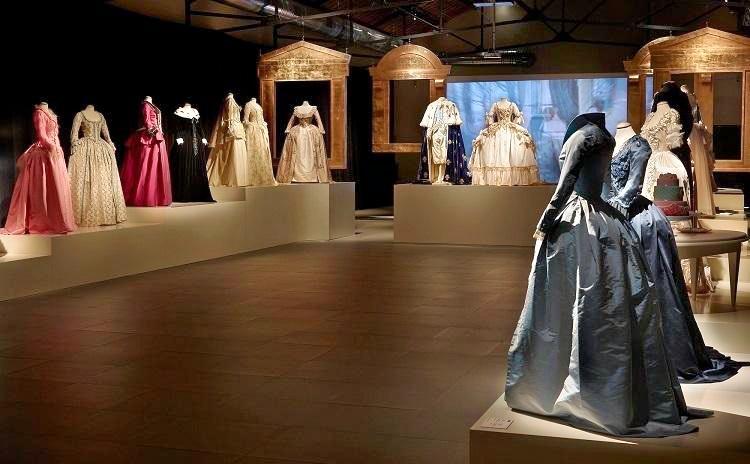 The Textile Museum of Prato is the largest museum in Italy dedicated to the enhancement of ancient and contemporary textile art and production.
Founded in 1975, since 2003 the museum is housed in the former Campolmi factory and represents the historical and cultural memory of Prato, which has been producing fabrics since the Middle Ages and had over 7,000 companies active in this field.
The museum's collection boasts about 600 ancient textile fragments including artifacts, clothes, accessories and samples.
There is also an interesting collection of contemporary fabrics that every year expands with seasonal fashion trends thanks to PratoTrade, an association of textile companies producing clothing fabrics.
To facilitate the visit, the Textile Museum is divided into sections dedicated to specific textile fields:
– ancient fabrics and sacred vestments dating from the thirteenth to the twentieth century,
– Italian and European embroidered fabrics and artifacts from the fifteenth to the twentieth century
– ethnic fabrics and clothing from India, Indonesia and Yemen, Central and South America, China and Japan
– archaeological textiles from excavations or burials belonging to the Coptic culture and the pre-Columbian culture
– contemporary fabrics produced in the Prato, particular significant for technological innovation and expression of fashion trends since 1976
– artist's fabrics made by artists from the first half of the twentieth century (Raoul Dufy and Thayaht) and contemporary artists (Giò Pomodoro and Bruno Munari)
– clothes and accessories showing the costume evolution from the sixteenth century to now and some models made for important film productions.
– machinery and tools for spinning such as spinning machines, looms, warpers
– 1700 male and female fashion figures from leading French and Italian magazines published in the nineteenth century.
– Collection of Prato samples of the historical textile companies of Prato
Since 2012, the Textile Museum has been recognized as a "museum of regional importance".

USEFUL INFORMATION
Opening hours and admission fees: check the website>>>
Reservation recommended for singles; mandatory for groups
For any further information call +39 0574 24112 or send a mail>>>
It is recommended to wear a safety mask and to keep an interpersonal distance of at least 1 meter.
See also the Facebook page of the museum>>>
Photo credits: Fernando Guerra and from the Facebook page of the museum
IS FASHION YOUR PASSION?
Discover further museums dedicated to fashion throughout Italy. Clothes, but also accessories…>>>
ARE YOU IN TUSCANY?
Take the opportunity to do and to see some unusual opportunities that Tuscany offers>>>
And don't miss to enjoy the traditional Tuscany food>>> and wines>>>
More Information >>>