Night in the Ilex – Elice
30-31 July. Historical reenactment in Medieval costumes. Entertainment and shows for kids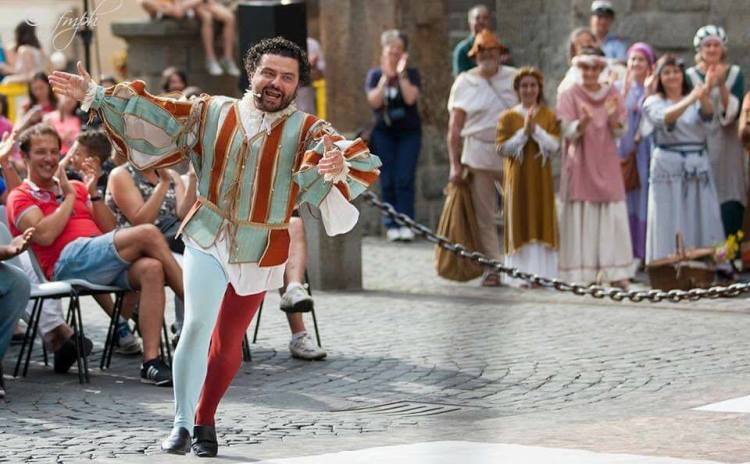 On July 30th and 31st 2021 returns in Elice, in the province of Pescara, the Night in the Ilex for its 18th edition.
This year takes place the Feast in the Ilex (Banchetto nell'Ilex). with shows and dinners in the medieval village.
Reservation is mandatory online>>>
The Night in the Ilex is one of the most spectacular historical reenactments in Italy. It is not only made of taverns, streets, houses. The whole city seems to go back in time and turns into a real medieval village with great attention to every detail. Every year more than 400 re-enactors participate in the event.
Actors have scheduled or improvise shows and entertainment and in every corner, there are stands of any kind.
To purchase anything, visitors need to go to a currency exchange kiosk and get "Ilex" which is the only medieval currency accepted during the event.
During the Night in Ilex, visitors can rent both medieval and fantasy costumes and take part in the reenactment. Make-up artists are available to help re-enactors get into their role.
Activities for children in a dedicated area opening at 9 PM offering medieval games and entertainment. In program also shows for kids and Puppet Show, the Toy-maker, the Ocarina maker and Pony Riding.
Entrance with fee.
For further info please visit the official Facebook page of the event >>>
(Photos from the official Facebook page)