Sassi di Matera Living Nativity Scene
7 December-9 January 2022. Sassi di Matera Living Nativity Scene on the weekends.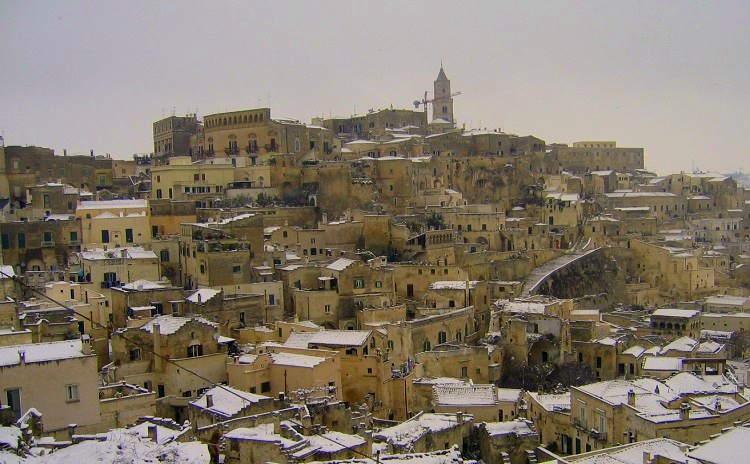 The 11th edition of Sassi di Matera Living Nativity Scene is one of the most anticipated and evocative events in Basilicata.
It takes place on the wekends: December 7 and 8; December 14 and 15; December 21 and 22, and the final one from December 7, 8, 9, 10, 11, 12, 18, 19, 2021 and January 1, 2, 6, 7, 8, 9, 2022.
The event is held in the famous "Sassi", ancient cave dwellings situated in the old town of Matera. They have been used in many Christian-themed films, including The Gospel According to St. Matthew (Pier Paolo Pasolini, 1964) and The Passion of the Christ (Mel Gibson, 2004).
Six scenes (Annunciation, Sanhedrin, Market, Ancient Trades, Herod's court, Nativity) are performed in the city center, creating an emotional atmosphere.
Thanks to Gruppo Storico Romano's performers, the daily life of Judea under Roman rule lives again.
Entrance fee: €10,00
Free for kids up to 10 years old included.

Info:
tel. +39 0835 339401
info[at]presepematera.it
ATTENTION 2021, PLEASE CHECK ON THE WEBSITE OR ON THE FACEBOOK PAGE ANY CHANGE OF DATES OR PROGRAM
(photos: event's official website)
ARE YOU IN MATERA?
A good occasion to visit also Casa Noha, an mmersive journey to discover the millenary history of Matera>>>
More Information >>>