Sassi di Matera Living Nativity Scene
8-30 December 2017. Sassi di Matera Living Nativity Scene in three sessions.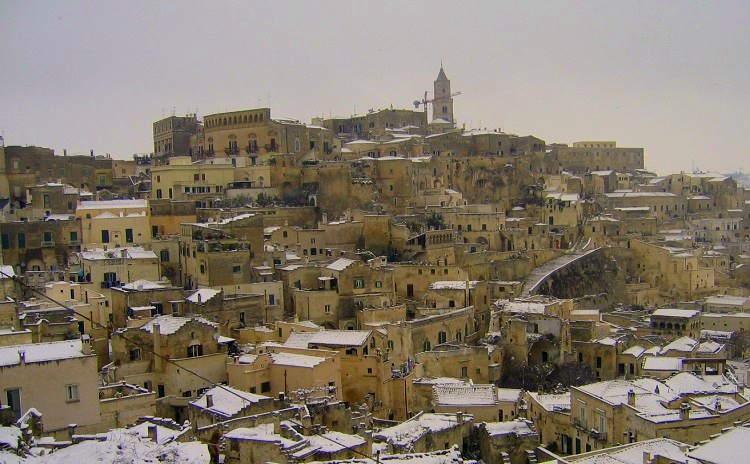 The 8th edition of Sassi di Matera Living Nativity Scene, one of the most anticipated and evocative events in Basilicata, takes place in three sessions. The first one is scheduled from December 8 to December 10; the second one on December 16 and December 17; the last one, on December 29 and December 30, 2017.
The event is held in the famous "Sassi", ancient cave dwellings situated in the old town of Matera. They have been used in many Christian-themed films, including The Gospel According to St. Matthew (Pier Paolo Pasolini, 1964) and The Passion of the Christ (Mel Gibson, 2004).
Six scenes (Annunciation, Sanhedrin, Market, Ancient Trades, Herod's court, Nativity) are performed in the city centre, creating an emotional atmosphere.
Thanks to Gruppo Storico Romano's performers, the daily life of Judea under Roman rule lives again.
Booking compulsory.
Info:
tel. +39 0835 339401
info[at]presepematera.it
(photos: event's official website)
Go to the website Sassi di Matera Living Nativity Scene