Sassi di Matera Living Nativity Scene
December 8th to January 8th, 2023 Living Nativity Scene 8 representations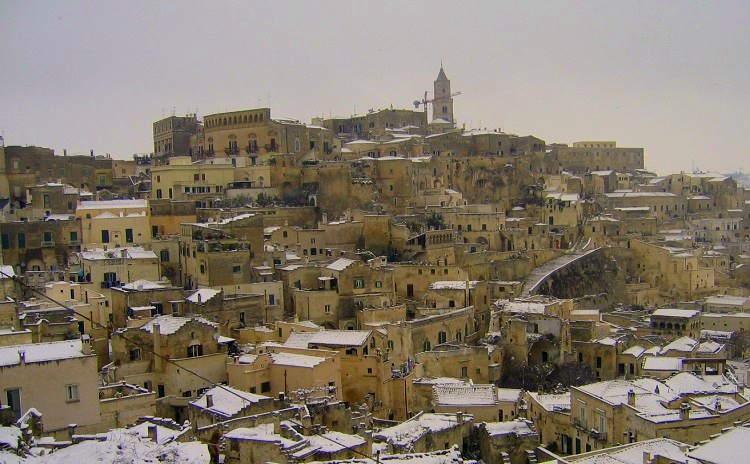 The 12th edition of Sassi di Matera Living Nativity Scene is one of the most anticipated and evocative events in Basilicata.
It takes place on December  and the final one from December 8, 9, 10, 17, 18 2022, and January 6, 7, 8 2023

The event is held in the famous "Sassi", ancient cave dwellings situated in the old town of Matera. They have been used in many Christian-themed films, including The Gospel According to St. Matthew (Pier Paolo Pasolini, 1964) and The Passion of the Christ (Mel Gibson, 2004).
Six scenes (Annunciation, Sanhedrin, Market, Ancient Trades, Herod's court, Nativity) are performed in the city center, creating an emotional atmosphere.
Thanks to Gruppo Storico Romano's performers, the daily life of Judea under Roman rule lives again.
USEFUL INFORMATION
Paid entrance ticket. Reservation required
Call for info +39 0835 339401
or send a mail to info[at]presepematera.it
Always check the website>>> or the facebook page>>> for changes or updates
——
WHAT ELSE IN MATERA?
A good occasion to visit also Casa Noha, an mmersive journey to discover the millenary history of Matera>>>
ARE YOU SPENDING YOUR CHRISTMAS HOLIDAYS IN ITALY?
See a selection of further Christmas Events around Italy>>>
More Information >>>