MUSA Salt Museum – Cervia
The history of the famous Cervia salt production and of the salt workers' activity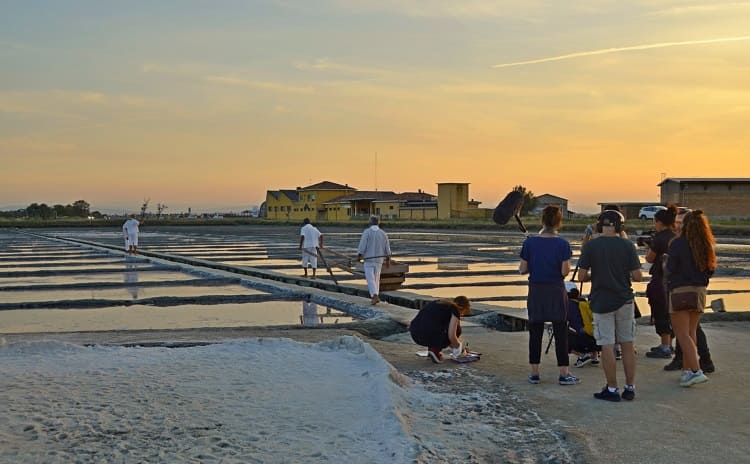 Inaugurated in 2004, the Salt Museum (MUSA) is an ethnographic museum inside the Salt warehouse, in the historic center of Cervia. It hosts documents, tools and photos that witness the salt production and the history of the salt pan of the city.
Through various paths inside the museum, visitors can discover the ancient wooden equipment used for the collection and processing of salt, admire the images of the salt workers at work and also see the so-called burchielle, the flat iron boats used to carry salt.
A section of the museum is dedicated to salt and salt pans, while the new section inaugurated in 2013 hosts important archaeological finds that trace the history of the territory. Among these: a fragment of a funerary stone with a medusa head dating back to the I-II century, an anchor and a copper container from an early medieval ship (VI-VII century) found in a sand pan in 1956, the mosaic carpets of the Church of San Martino (6th century), discovered in 1989 in an area next to the salt pans.
Outdoors, Camillone salt pan is the last one that still produces salt with the artisanal production system that lasted until 1959 when it was replaced by the mechanized production system.
MUSA Salt Museum is well-known as a Quality Museum in Emilia Romagna Region.
The Salt of Cervia is considered by food lovers the best one and it is a Slow Food Presidium since 2004.
USEFUL INFORMATION
Opening hours: see the website>>>
Entrance with a fee>>>
Adults full ticket 2 ​​euro
First Sunday of the month for free.
Reductions and free entrance dates
For information and reservations please call +39 338 9507741 or send an email>>>
IF YOU ARE IN CERVIA IN SEPTEMBER… CHECK THE DATES!
On one weekend in September takes place Sapore di Sale (Flavour of Salt), a festival entirely dedicated to salt
DO YOU WANT TO KNOW FURTHER INTERESTING MUSEUMS?
See a selection of Theme Museums throughout Italy>>>
Photo from the Facebook page of the museum
More Information >>>