VINTAGE! Fashion that lives twice – Forlì
21-23 ​​October 2022. Clothing, accessories, fashion from the 20s to the 80s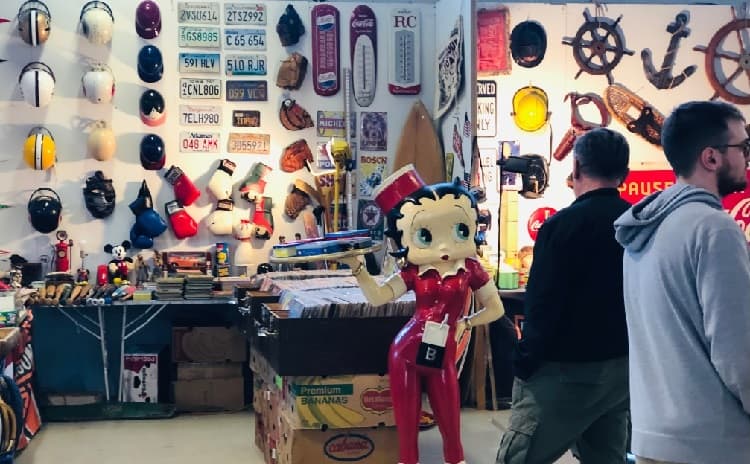 The 32nd edition of VINTAGE! Fashion that lives twice is taking place at the Forlì Fiera. on Friday, Saturday and Sunday 21-22-23 October 2022

The festival is an immersion in the lifestyle, fashion and costume of a "remnant of history", with engaging collateral events, such as the precious historical archives, live music, shows, dance courses and themed workshops.
VINTAGE! Fashion that lives twice is dedicated to the period from the 1920s to the 1980s.
The festival exposes fashion, modern antiques, collectibles, perfumes, tailoring of that time, design pieces; objects of use of those decades, abandoned, reused, preserved, resold, with an eye to the market and the world of collecting.
All is strictly "vintage" giving an interesting experience in a revival atmosphere where the past is a source of inspiration for the future.

For years the event has attracted an audience of connoisseurs and enthusiasts, collectors, professionals of the sector, stylists, in search of particular products to combine tradition with new proposals.
Among the exhibitions VINTAGE! is one of the leading trade fairs in Italy in terms of the number of visitors with an average of about 15000 visitors per edition.
INFORMATION
Opening hours:
Friday 2pm>8pm, Saturday and Sunday 10am> 8pm
Entrance with a fee
See also the Facebook page of the event>>>
Cover photo: past edition of Vintage

AND AFTER THE EVENT?
Discover places to visit and other events you can participate in>>>
And why not taste the traditional food of Emilia Romagna>>> and taste its excellent wines>>>
More Information >>>