Amazing! Marvel Exhibition in Milano
September 12th to October 24th, 2021. The history of Marvel Comics from 1939 till today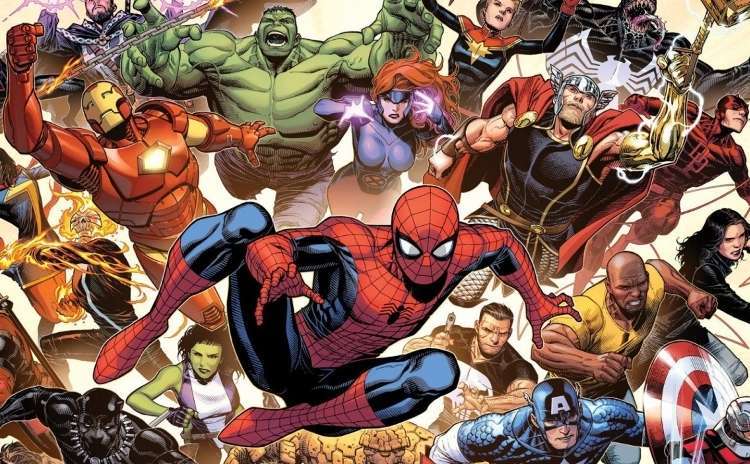 For opening hours, please visit the website>>>
Reservations suggested on weekends on the website>>>
It is mandatory to wear a safety mask and keep for the interpersonal distance of at least 1 meter.
_________
From September 12th to October 24th, 2021 Wow! Comic Space in Milan (viale Campania 12) hosts  Amazing! an exhibition dedicated to 80 years of the Marvel Comics Group to celebrate the universe of Spider-Man, Thor, Iron Man and all the great superheroes who have become the symbol of a generation.
The exhibition shows the extraordinary story of Marvel from 1939 to now: the creation of many unforgettable characters and the success received outside the comic pages with the triumphant success of the Marvel Cinematic Universe.
The exhibition is divided into eight chronological sections, one for each decade, representing the main events of the publishing house and the creation of all the most popular characters. The exhibition is enriched by enlargements, posters, period books, and a gallery of over eighty original plates telling the evolution of graphics of the designers. On display not only comics but also rare objects such as toys, posters, gadgets, TV series, films and cartoons.
Two very interesting insights are dedicated to the collaboration between Stan Lee and Jack Kirby, the origin of Marvel's success, and to the birth of the Marvel Universe, to understand the differences from other comics produced in the same years.
Entrance with a fee
Photo from the official website
AND AFTER THE EXHIBIT?
Discover places to visit and other events you can participate to>>>
And why not taste the traditional food of Lombardy>>> and taste its excellent wines>>>
More Information >>>