Bitto cheese Exhibition – Morbegno
15-16 October 2022. A celebration of Valtellina's typical cheese.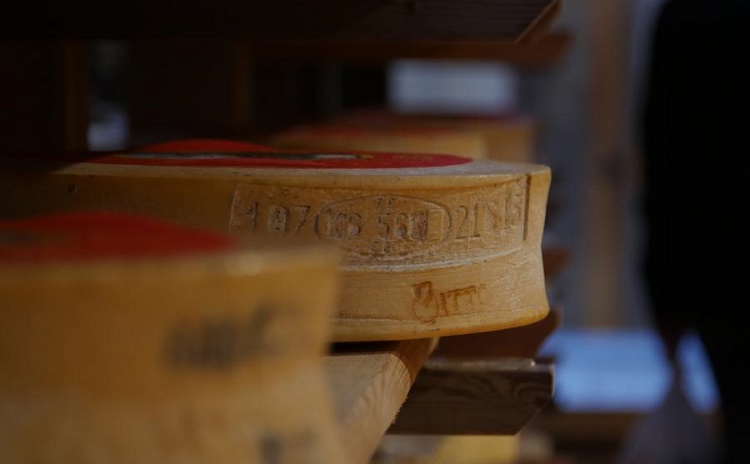 The Bitto Cheese Exhbition is the food event dedicated to Valtellina's main cheese, Bitto. This year the exhibit has reached its 115th edition, and takes place in Morbegno (Sondrio) on October 15th and 16th 2022.
The city center, as per tradition, is involved in the Bitto Cheese Exhibition, thanks to the "PDO Menus" and "Cheese Hours" that the local restaurateurs and bars offer for the occasion.
Many events are scheduled that involve various parts of the city.
INFORMATION
The program will be published on the website>>>
For updates see the Facebook page of the event>>>
What kind of cheese is Bitto?
The Bitto cheese is quite old, as it dates back to the Celts, who called it "Bitu", meaning "everlasting".
It's made from freshly milked cow's milk, with the addition of goat's milk (no more than 10%). It's made in the province of Sondrio, and nearby municipalities, from the beginning of June to the end of September.
It is cooked at 48-52 degrees, and the resulting cylindrical block weighs between 8-25 kg. The seasoning must last at least 70 days. It can be white or pale yellow, it's solid, and its texture is medium-hard.
Bitto is a DOP (PDO, Protected Designation of Origin) certified product, and the historical Bitto, with its only 12 producers, is in the Ark of Taste's Slow Food Catalogue.
(photos: event's website)
More Information >>>