Paolo Pejrone. Beyond the Garden – San Secondo di Pinerolo
Until June 26th, 2022, an exhibition dedicated to the garden architect Paolo Pejrone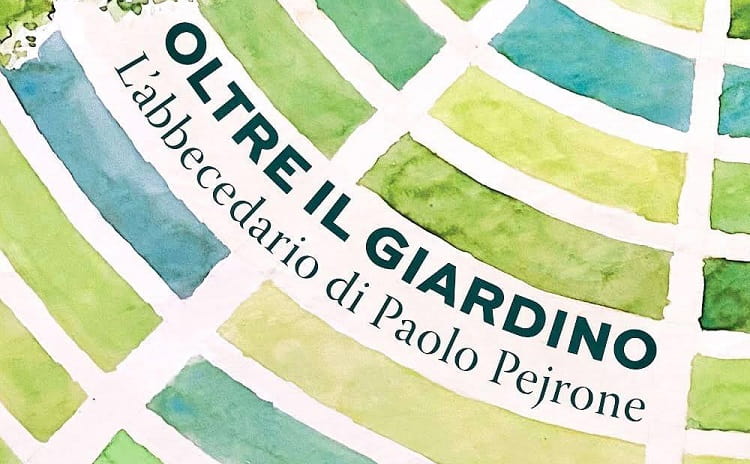 From May 15th, 2021 to June 26th, 2022, the Cosso Foundation proposes a huge exhibition at the Miradolo Castle entitled "Beyond the Garden", and dedicated to the projects and thoughts of Paolo Pejrone, architect and creator of some of the most important and significant gardens in the world.
The exhibition itinerary is developed in the 15 historic rooms of the Miradolo Castle, then right through the English park where it is possible to meet some botanical species from all over the world and 5 monumental trees.
The exhibition develops around the concept of the alphabet primer, an ideal path, in alphabetical order, of thoughts and references to learn to read not only the garden, but also the relationship between man and the environment.
The exhibition takes the visitor on a journey "beyond the garden", through Paolo Pejrone's thoughts, philosophy, "world".
The words build an imaginary dialogue with important works of art, objects, photographs, watercolors, projects, memorabilia, video installations.
For the first time, the Vegetable Garden can also be visited, to discover the most rustic part of the Castle, with the stable, the barn, the oven, the chicken coop and the wash house.
Moreover, a guided tour of the historic park of Miradolo Castle is available: four walking itineraries, one for each season, four different stories, to discover not only the beauties of the park but the changing nature.
The Miradolo Castle is located in San Secondo di Pinerolo, in the Miradolo area, in the province of Turin.
USEFUL INFORMATION
Opening hours:
Friday, Saturday, Sunday and Monday, from 10 am to 7.00 pm
Admission with a fee>>>
Reservation is recommended on +39 0121 502761 or by sending an email>>>
Who is PAOLO PEJRONE?
Born in Turin in 1941, Paolo Pejrone began to cultivate a love for the vegetable garden and the garden as a child, when home his curiosity led him to learn about plants.
He graduated in Architecture with Carlo Mollino, one of the most famous architects of the last century and a talented photographer.
His love for the garden is a constant and Paolo Pejrone worked for Russell Page, one of the greatest English landscape painters of the twentieth century (1906 – 1985), and collaborated in Rio de Janeiro. with the landscape painter Roberto Burle Marx (1909 – 1994),
Since 1970 he worked as a garden architect in Italy, France, Switzerland, Saudi Arabia, Greece, England, Germany, Spain, Belgium, Monaco and Austria. In over 50 years of his career, he has designed more than 800 gardens.
Since 1972 he has collaborated about the garden topic with numerous newspapers, opinion and specialist magazines.
Photos from the Facebook page of Cosso Foundation – Miradolo Castle
Are you in Piedmont?
With Fall's arrival in Piedmont, there are many festivals and fairs dedicated to truffles. Discover them on ItalybyEvents>>>
See places to visit and other events in Piedmont that you can participate in>>>
More Information >>>