Terra Madre – Salone del Gusto – Turin
22-26 September 2022. The most important international event on the culture of food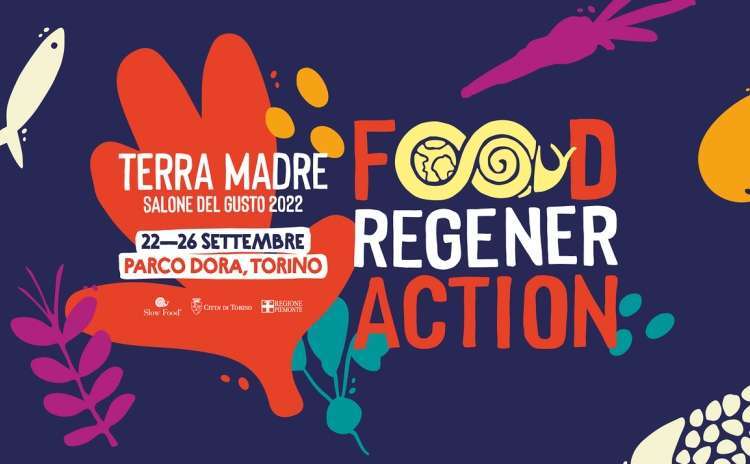 Terra Madre – Salone del Gusto, organized by Slow Food, is the most important international event on the culture of food that takes place every 2 years bringing together producers and artisans of the agri-food sector from all over the world.
This year the 14th edition of Terra Madre is back in attendance and takes place from September 22nd to 26th 2022.
Events are scheduled in Turin, where the Salone was realized first, in Piedmont and also online.
To see the scheduled events, both on-site and online, follow the link >>>
The topics of discussion are the traditional and always up-to-date ones: the agrobiodiversity of the foods of the world and the possible solutions to the most common problems.
The market too is doubling, being in different locations while the "Big Market"  becomes digital on the Terra Madre platform, where producers will have their digital stand and presentation and, thanks to e-commerce, it will be possible to buy products online.
Among the events for the little ones, there is the education garden, where children and teenagers can come into contact with a real cultivated field studied along with the Turin Botanical Garden and they can also learn about the soil cycle, participate in treasure hunts and take part in workshops and educational activities in the company of Slow Food educators.
INFORMATION
For the opening hours click here>>>
Some events are subject to a fee. See the calendar>>>
How to get there click here>>>
See also the facebook page for updates
AND AFTER THE EVENT?
See other events and places to visit in Piedmont>>>
And why not taste the traditional food of Piedmont>>> and its excellent wines>>>
More Information >>>