The Palio in Taranto
In May and June, regatta disputed by 10 boats representing the city's districts.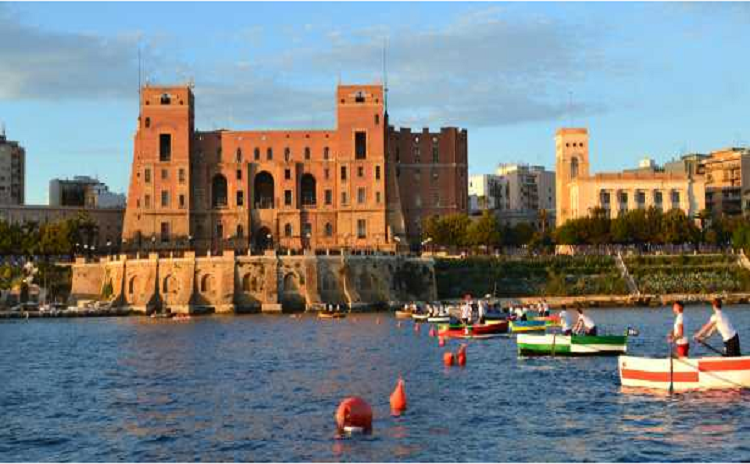 TO BE CONFIRMED
The Palio in Taranto is a regatta in custom disputed by 10 rowing boats that represent the city's districts. The boats, pushed by two oarsmen who row standing on foot, must cover the entire circumnavigation of the old town in less than 30 minutes.
The Palio usually starts on May 8, on the first day of the celebration in honour of the patron Saint Cataldo, while the second and determining round takes place during the Sea Festival, in June.
More Information >>>