Grape Festival – Merano
October 15-16, 2022. Good food, good wine, folklore with traditional dance and music.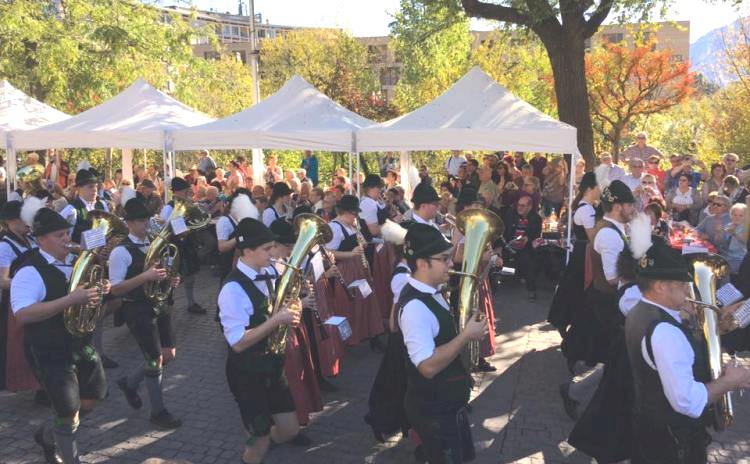 The Grape Festival takes place in Merano, in the province of Bolzano, every third weekend of October, this year on Saturday 15 October and Sunday 16 October 2022,
The event, first organized in 1886, coincides with the final period of the grape and apple harvest. Per tradition, is accompanied by good food, good wine and lots of folklore with traditional dances and music.
Concerts by local bands and choirs from South Tyrol are scheduled to sing in 4 different squares in the city
The climax of the festival is reached on Sunday, the day when the great parade of allegorical wagons is held. The real particularity of this parade in traditional clothes are the two most famous allegorical wagons: the Apple Crown and the Kundschafter, a huge bunch of grapes weighing about 300 kg.
INFORMATION
Free entrance
For more information, please visit the official website>>>
_________
Do you want to discover the traditional food, the DOC wines and the Slow Food presidia in Trentino?
Click here and follow the link>>>
More Information >>>