Argentario Sailor Palio – Porto Santo Stefano
15 August. Rowing race with the 4 districts of the city.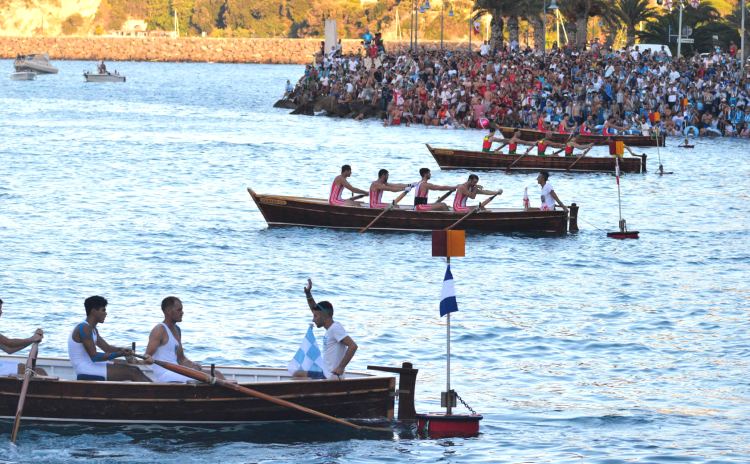 TO BE CONFIRMED
Since 1937 on August 15, in Porto Santo Stefano, (province of Grosseto – Tuscany), usually takes place the Argentario Sailor Palio, a rowing race where the 4 districts of the city (Valle, Croce, Pilarella and Fortezza) challenge one another to win the palio.
Every team is made up of a helmsman and 4 rowers. The race consists of covering 10 times a distance of 400 meters delimited by two buoys. In 1956 it was established that the most coveted prize, the Golden Cup, would be awarded to the district that wins the Palio for three years in a row.
The history of the Palio traces back to a legendary anecdote which is said to have occurred around the seventeenth century, when a fishermen's crew from Santo Stefano, on a "tartarone", a traditional fishing boat, was attacked by a Saracen pirate ship. After a long chase, the fishermen managed to escape the pirates, thanks to the commitment of the rowers who hid in a cave.
Photos from the official Facebook page.
More Information >>>