Feast of the Madonna – Prato
September 8th. Historical parade, shows, display of the Holy Belt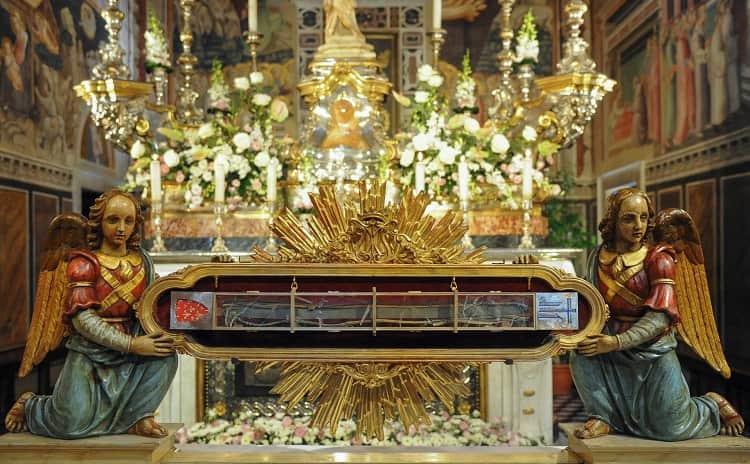 Every year, September 8th is the day on which the Feast of the Madonna is celebrated in Prato and it is also the most important day of the Prato Fair which traditionally begins a couple of days earlier.
The Feast of the Madonna program has been handed down over the centuries and begins with the "Corteggio Storico" (the historical parade) with over 500 figures wearing historical costumes.
The Historical Parade crosses the streets of the center of Prato up to the Cathedral where, in a chapel, it is kept the Holy Belt, a relic in the form of a belt considered to be dropped by the Virgin Mary.
After witnessing the arrival of the parade from the Cathedral porch, the Bishop and the Mayor of Prato enter the Cathedral for the display of the Holy Belt which represents the most solemn religious moment of the day.
Since the Middle Ages in the two days preceding the feast of the Madonna, the city of Prato also hosts a fair with shows for children, crafts, street food and Luna Park.
For information
Visit the website>>>
Municipality of Prato
Tel. +39 0574 18361

ARE YOU IN PRATO?
Look at other events and places to visit in Tuscany>>>
Why not also taste the traditional food of Tuscany>>> and its excellent wines>>>
Photo from the Facebook page of the Municipality of Prato
More Information >>>