WWF Oasis: the San Silvestro Forest – Caserta
76 hectares of fern forest and WWF oasis near the Royal Palace of Caserta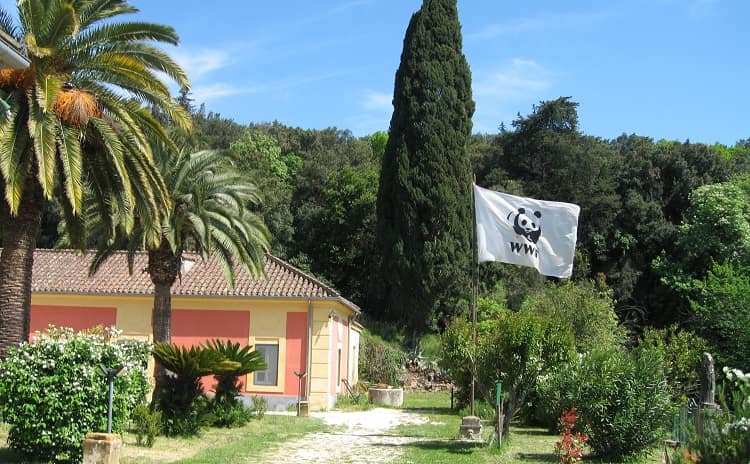 San Silvestro Forest is a WWF Oasis since 1993.
It once was a property of the Royal Palace of Caserta together with the Royal Park and the English Gardens,
Inside the oasis, olive groves, orchards, vegetables, flowers and also some vineyards representing all the types of grape vines cultivated in the Borbone Kingdom. Among them, the so-called "the Folding Fan Vineyard" (La Vigna del Ventaglio) for its particular shape.
The San Silvestro Royal Casino was built to equip "The King's Farm" with premises suitable for the cultivation and processing of the products of the land destined for the King of Borbone and his court.
The WWF Oasis is now an outstanding example of holm oak forest and in the San Silvestro Royal Lodge it hosts a Visitor Center, a small Naturalistic Forest Museum and a Wild Animal Recovery Center. There is also a picnic area, to be booked upon request.
The evergreen park extends for about 76 hectares and includes Montemaiuolo and Montebriano hills where the waterfall that feeds the park's fountains springs.
There are several paths available to discover the flora and fauna of San Silvestro Forest organized by the WWF. Along the "nature trail", visitors can admire the fern garden, the butterfly garden, the tortoise pond, the fallow deer area, the educational pond, the aviaries and the forest museum.
USEFUL INFORMATION
Entrance with a fee
Reservation is required
For information and reservations please call +39 0823 361300 or send an email>>>
Visit also the Facebook page of the oasis
ItalybyEvents is not responsible for any change to the program
Photos from the official website of the Royal Palace of Caserta
ARE YOU IN CASERTA?
An excellent opportunity for a stop to the Borbone Royal Palace and the Royal Park. Discover the Royal Palace of Caserta>>>