Segavecia – Forlimpopoli
March 11 to 19, 2023. Traditional feast and cutting a papier-maché puppet full of toys and sweets.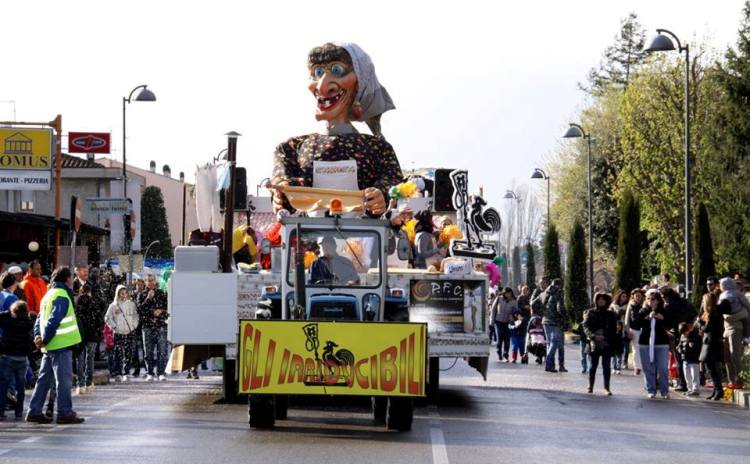 From March 11th to 19th, 2023, Forlimpopoli, in the province of Forlì-Cesena celebrates the feast of Segavecia (old woman) – also known as Segavecchia.
The tradition dates the origin of the Segavecia during Middle Ages when an old woman was accused of eating meat (violating the Lent fasting) and condemned to be sawn alive.
To remember this episode, a big puppet made of papier-mache is built, which represents the woman. At the end of the feast it has to be cut and the toys and sweets inside it are distributed to the children.
But probably the celebration has older origins that derive from the rituals in the Mediterranean and from the peasants celebration connected to the season's cycle: the old woman represents the end of winter and the sweets and toys the return of Spring, rich of fruits and gifts for the mankind.
During the Segavecia period in Forlimpopoli there is also a village festival, a funfair and stands with gourmet products (in particular dried fruits that are also called "segavecia") are installed, and theatrical shows are organized.
The most relevant moment of the feast is the customized wagons parade in the village streets.
The most important wagons is the "Vecchia" (old woman) one which is sawn in front of the fortress in Garibaldi Square.
We recommend to check the website or the facebook page for any possible change of dates or program
(photos: event's official website)

More Information >>>