White Truffle National Fair – Acqualagna
October-November 2021. 7 days in honor of the truffle and the Italian culinary tradition.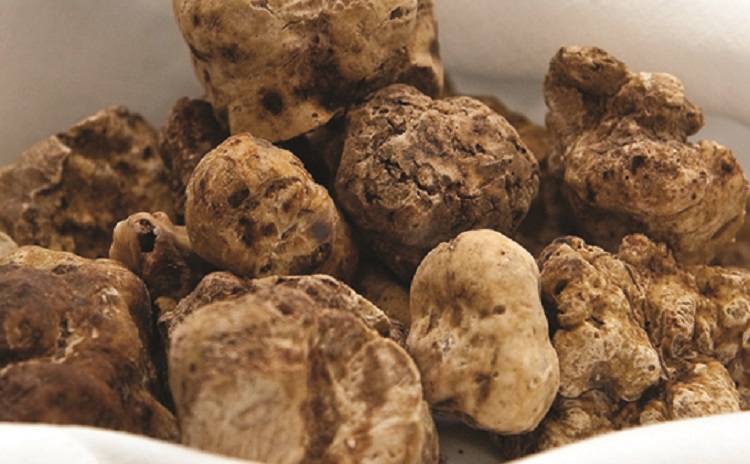 Every Fall, the town of Acqualagna, in the Province of Pesaro e Urbino (Marche region), turns into the capital of white truffle hosting the National White Truffle Fair. The event is very important because almost 2/3 of the entire national production of truffle (about 600 quintals) come from this small town.
Acqualagna's annual National White Truffle Fair is one of the most important fairs in Italy.
The 55th National White Truffle Fair takes place between October and November 2021
The main square of the town that hosts the stands of fresh truffle dealers is the heart of the festival, while Palatartufo receives over 200,000 visitors every year: an area of 4,000 square meters where food lovers can have a taste and buy typical Italian products, from truffles to other food specialties from all over Italy. Another area is dedicated to local crafts and artistic stone carving.
In addition, guided tasting, cooking shows, cooking competitions featuring celebrities, exhibitions, and book launch events.
 (cover photo; website of the event)
More Information >>>