Ciuìga Festival – San Lorenzo in Banale e Dorsino
29 October-1 November 2022. Delicious salami. Slow Food presidium.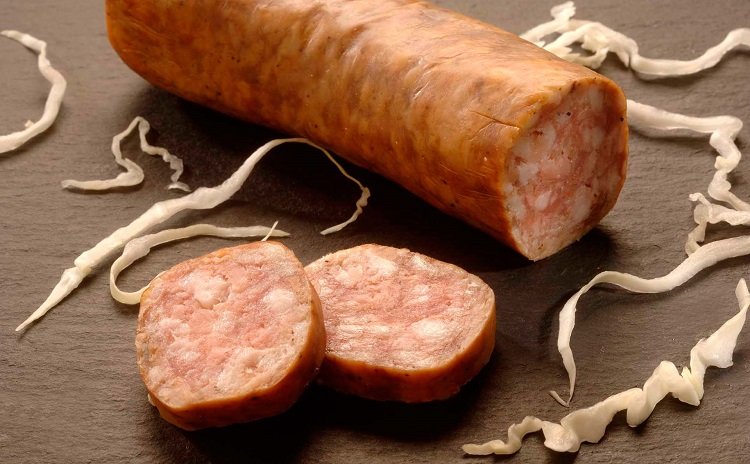 Ciuìga Festival is the typical "mountain" festival, simple yet with a rich offer.
Its 21st edition is taking place in San Lorenzo Dorsino, a picturesque village set at the foot of the Brenta Dolomites, from October 29th to November 1st 2022.

During the festival, visitors can enjoy folkloristic events, themed meals, markets, street artists, guided tours, shows for children, music bands, folkloristic groups, dinners in the courtyards, cellars, streets, and restaurants.
The star of the festival is Ciuìga, a tasty salami with a unique flavor, different from any other salumi. This delicacy is made with turnips and is produced exclusively in the Banale plateau. It was invented in the second half of the 19th century by a butcher from San Lorenzo, Palmo Donati, who used only humble ingredients to create his recipe: pork meat and white turnips.
Its small and elongated shape resembles that of a pine cone, "ciuìga" in the local dialect. It has a strong and intense flavor.
Banale Ciuìga is a Slow Food Presidium.
San Lorenzo Dorsino has been merged with San Lorenzo in Banale, one of "the most beautiful villages of Italy" and is located in Adamello-Brenta National Park.
INFORMATION
Free entry
See also the facebook page of the event for updates>>>
(photo: pro loco website)

AND AFTER THE FESTIVAL?
Look at places to visit and other events in Trentino that you can participate in>>>
And take advantage of the opportunity to taste the traditional food of Trentino >>> and taste its excellent wines>>>
More Information >>>