Saint Bernardo's Fair – Macugnaga
7-9 July 2023, Walser community's feast in Macugnaga at the foot of Monte Rosa.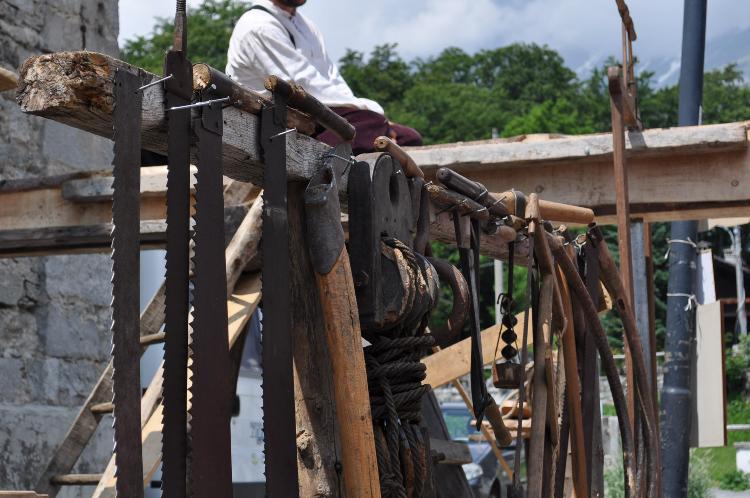 From Friday, July 7th to Sunday, July 9th, 2023, in Macugnaga, in the province of Verbania, takes place Saint Bernardo's Fair enlivening for 3 days this mountain village at the foot of Monte Rosa.
Saint Bernardo's Fair has been sponsored by Walsers, a German minority who has inhabited the valley since middle age. The aim of the event is to preserve and pass on the Walsers' culture and traditions.
During the fair, reaching this year its 35th edition, Macugnaga welcomes the Walser community with their colorful costumes and a lot of artisans with their pieces of work: stone carvings,  wrought iron, ceramics, woven baskets, and many hand-decorated and carved objects.
In the program also the 20th edition of the Wood Carving Contest. On the first day, participants will be given a log of lime wood to carve under the eyes of curious visitors.
San Bernardo's Fair is a traditional feast full of folklore and entertainment.
For more information:
Comitato della Comunità Walser di Macugnaga
Visit the website>>>
Tel. +39 0324 65119 or send an e-mail>>>
(photos from Saint Bernardo feast)
Will you go to Macugnaga?
Do you know that you can visit also the Walser House Museum>>>, a well-preserved Walser house from the 1600s?
And have a look on what else you can do or visit in Piemonte region>>>

More Information >>>