Cous Cous Fest – San Vito Lo Capo
15-24 September 2023. Ten days of food tasting, cooking shows, music…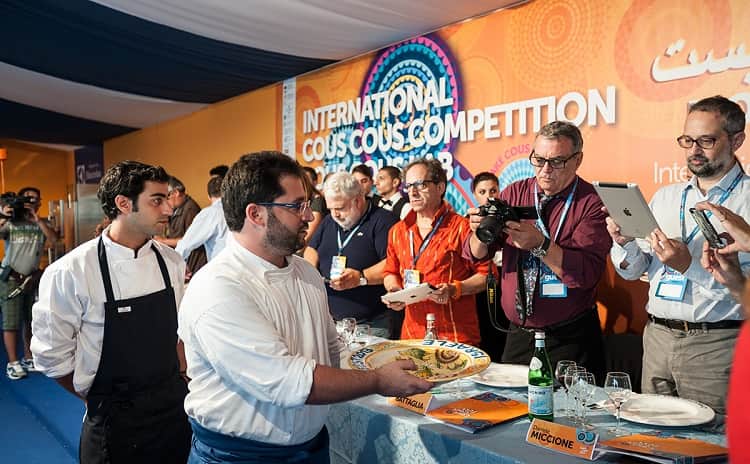 From September 15th to 24th 2023, the 26th edition of Cous Cous Fest offers ten days entirely dedicated to couscous in San Vito Lo Capo, in the Province of Trapani.
It is safe to say that Cous Cous Fest has become a truly International Festival of Food and Cultural Integration.
CousCous can be cooked in many different ways, offering also special recipes reinvented by great chefs at the Cooking Show. Ten countries and more than 30 recipes with meat, fish, vegetables, exotic and gluten-free variants. A delight for the palate in this festival celebrates couscous as a symbol of peace and unity among the peoples of the world.
Free concerts and shows after the sunset. Many artists have performed at Cous Cous Fest in the past, including Edoardo Bennato, Negrita, Carmen Consoli, Negramaro, Fiorella Mannoia, Max Gazzè, Mario Venuti, Francesco De Gregori, Alex Britti, Subsonica, Pino Daniele, Goran Bregovic, Khaled and many more.

INFORMATION
Tourist office
Via Savoia 57 – 91010 San Vito Lo Capo (Trapani)
Phone: +39 0923 974300
See the website>>>
See also the facebook page>>>
Are you in Sicily?
See other events and places to visit>>>
And why not taste the traditional food of Sicily>>>
Photo taken from the website

More Information >>>