Randazzo Medieval Festival
29-31 July 2022. Historical re-enactment of Bianca di Navarra. 24th edition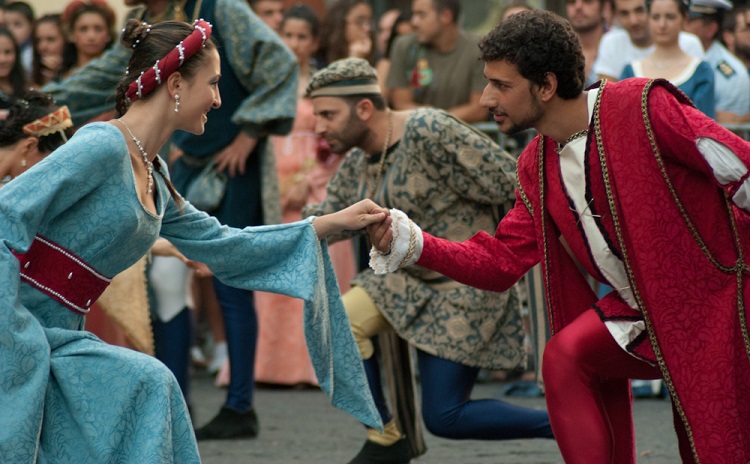 Bianca di Navarra was Vicar of Sicily from 1409 to 1415 and every year, at the end of July (in 2022 from 29 to 31 July), the Medieval Festival of Randazzo celebrates her in with a great and suggestive historical event.
In 2022, Bianca di Navarra's re-enactment of the Medieval Festival in Randazzo reaches its 24th edition.
Apart from the historical parade, the program includes many other events reviving the atmosphere of the ancient village.
The historical parade is made up of over 100 re-enactors wearing loyal reproductions of 15th century clothes. and parade in the city center according to different categories: courtiers, drums, armed escort to the White Queen, archers and commoners.
The group of dancers performs in folk dances and courtesan basses from the 14th and 15th century.
And also medieval Games and Jousting, medieval market, military camp, tarot reading, equestrian exhibition, assault to the castle, drums performance and much more.
At Randazzo Medieval Festival you can experience two days of true Middle Ages.
Organization by the Sicularagonensia association
See also the facebook page of the event
Sicily is a place full of charm!
Discover the wonderful places in Siciliy here>>>
Photos from the official website and the Facebook page of the event