Alba White Truffle Fair – Alba
From October 5th to November 24th, the international fair dedicated to Alba white truffle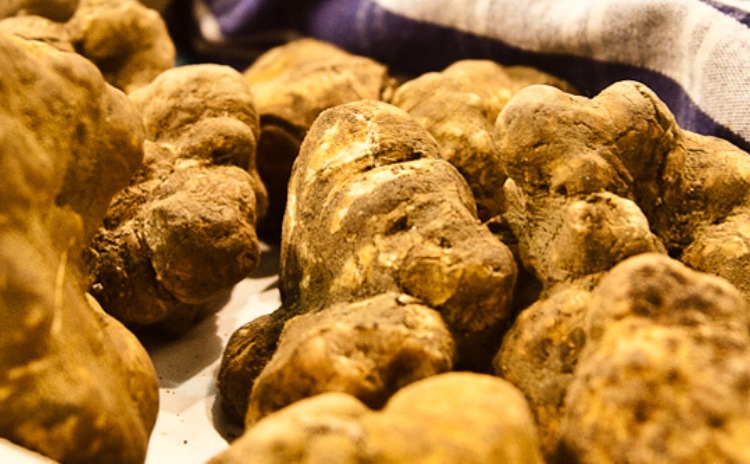 Eight weeks, from October 5th to November 24th, for the 89th edition of Alba White Truffle Fair, the biggest international fair dedicated to truffles growing in the hills of Langhe, Roero and Montferrat.
The White Truffle Market is the center of the fair. Here, in addition to renowned white truffles, visitors can taste and buy local delicacies such as wine, liquors, cheese, pasta, cured meats, desserts, chocolate, mushrooms and, of course, the famous hazelnuts from Piedmont and chestnuts from Cuneo.
Inside the market there is also a restaurant area where it is possible to taste Langhe and Roero wines.
Over the weekend, meetings with world-famous chefs, tasting, wine courses and conferences for "Alba Truffle Show", taking place in Cortile della Maddalena
Since 2002, Alba fair is in twinning with Italian Porcini Fair in Albareto, Emilia Romagna.
(cover photo: website of the event)
Go to the website Alba White Truffle Fair – Alba