Stars Tower – Aielli
Astronomical and planetary observatory. Visits all year long. Workshops for children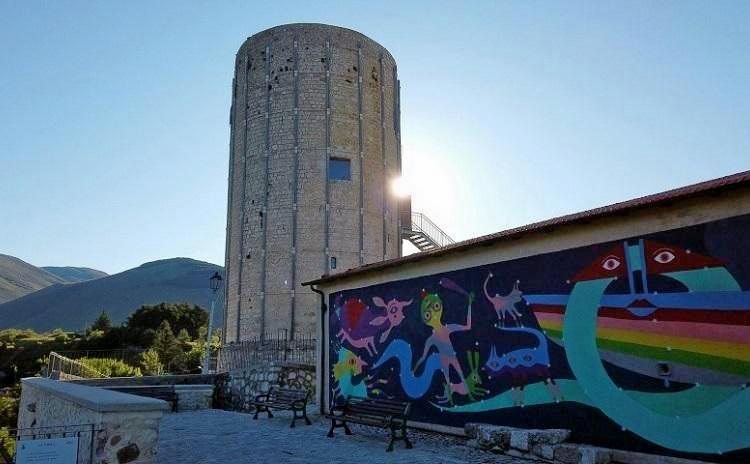 The Stars Tower is an observatory and an astronomical museum housed in the medieval tower of Aielli, in the province of L'Aquila.
The museum is located in a beautiful square with a particular sundial in the center.
Initially called the "Museum of the Sky", the museum was then dedicated to the Moon and to Space and inaugurated in 2019 on the occasion of the fiftieth anniversary of the first moon landing by Neil Armstrong (20 July 1969).
In an essential and lunar set, some telescopes and other useful tools are displayed to know the constellations and the stars. Inside the museum, there is also a specialized scientific library, various optical instruments, a single-channel digital planetarium, some computerized stations for animations and simulations, several photographs of the moon landing and some sundials.
Also on display there is the reproduction of the Apollo lunar module (LM) with the material on the lunar missions and a copy of the spacesuit worn by Armstrong.
In the Stars Tower visitors can take part in various activities, astronomical observations, educational workshops, guided tours and shows, both during the day and at night.
Aielli is also known because the walls of the buildings are decorated with colorful mural paintings.
USEFUL INFORMATION
Visits during day and night
Entrance with a fee
Free for the persons with disabilities and for kids up to 14 accompanied by an adult
Reservation Required
It is recommended to wear a safety mask and to keep an interpersonal distance of at least 1 meter.
Go to the website to book and check the opening hours and visits>>>
See also the Facebook page of the Stars Tower for updates>>>
Photos from the Facebook page of the Stars Tower

DO YOU WANT TO KNOW FURTHER INTERESTING MUSEUMS?
See a selection of Theme Museums throughout Italy>>>