Orme nel Parco – Sila National Park
From April to the end of September, the adventure park in Sila National Park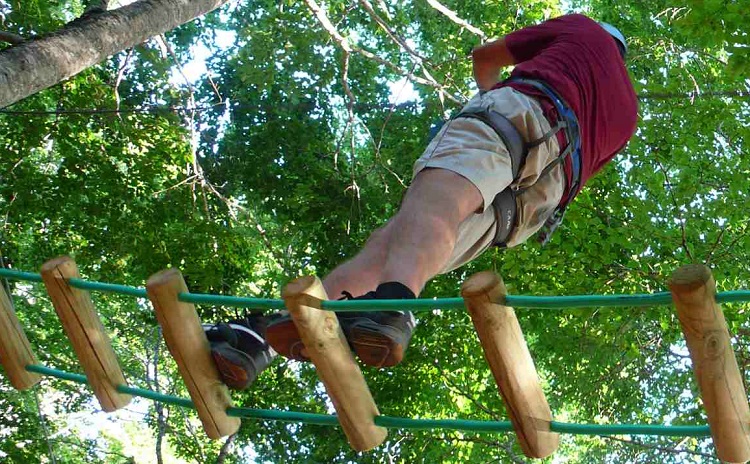 Orme nel Parco is the first eco adventure park in Calabria, first opened in 2008.
It is located in a beech forest in Sila National Park (at 1,500 m) in Tirivolo, in the municipality of Zagarise (Catanzaro).
Wearing protective equipment, visitors can safely hike through several exploring courses within the forest canopy. There are 10 different difficulty levels, 7 for adults and 3 for children.
If you'd rather engage in other activities, it is possible to rent Fat Bikes and explore the wonderful Sila National Park.
Further activities are: climbing, hiking, snowshoe excursions, tree climbing, archery, sensory experiences in nature and, for dog owners, dog walking tours with their four-legged friends.
A wide range of outdoor activities for an exciting and environmentally friendly holiday.

USEFUL INFORMATION
Orme nel Parco is open from mid-April to the end of September
In spring open on Sundays and public holidays.
In summer every day.
To see in detail the calendars and timetables go to the site >>>
Admission to the park is free.
Activities and services have to be paid>>>
For more information and special openings for groups of at least 20 people:
– call +39.334.3363690
– or send a mail>>>

ARE YOU IN CALABRIA?
See other events and places to visit Calabria>>>
Do you know the traditional dishes and typical Calabrian products? Click here>>>
(photo: Orme nel Parco website)
More Information >>>