Tropea Red Onion and Bluefish Festival
13 August 2016, Tropea celebrates Red Onion From Tropea and Blue Fish Festival. A big party with masked dances and typical local products.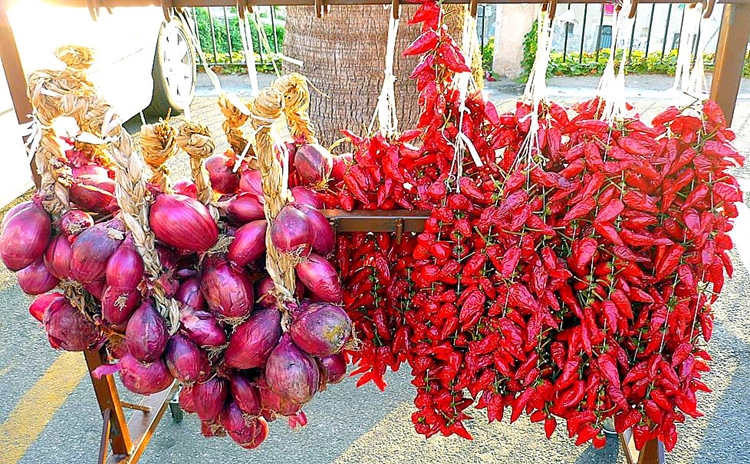 On August 13th 2016, Tropea Red Onion and Bluefish Festival (Sagra del Pesce Azzurro e della Cipolla Rossa di Tropea) takes place in Tropea, in the Province of Vibo Valentia, and is one of the most popular festivals in Calabria.
The festival celebrates the famous red onion: its sweet and delicate flavor, together with the bluefish, is one of the main ingredients of the local cuisine.
The festival is organized by the Pro Loco Tropea tourist association and takes place in the historic center of Tropea, in Largo Galluppi.
This event attracts a lot of tourists and lovers of traditional cuisine.
It is possibile to taste lots of different dishes made with red onion and blue fish.
The "GIANTS" traditional masks take also part in the event. According to the legend, the turk Grifone fall in love with the beautiful Mada: during the parade, the two "giants" dance around the town.

More Information >>>