La Macchina di Santa Rosa – Viterbo
On September 3rd. Religiours feast dedicated to Saint Rose, the patron of the city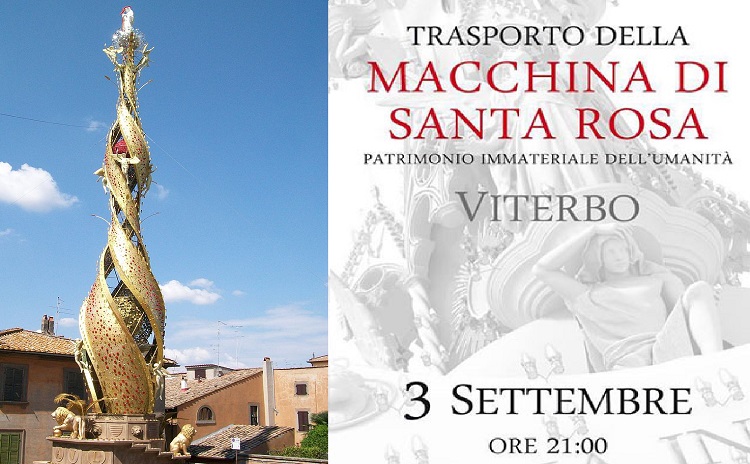 TO BE CONFIRMED
The transport of the Macchina di Santa Rosa (Saint Rose tower) is the most important religious feast in Viterbo and it has been included in the UNESCO Representative List of the Intangible Cultural Heritage of Humanity.
The festival is dedicated to Saint Rose, patron saint of the city.
Every year the highlight of the celebration is the procession, during which the Macchina – a 30-meter-high tower heavy more than 5 tons – is hoisted and carried by 100 men called "Facchini di Santa Rosa" (porters of Saint Rose) through the streets of the town center.
It is traditionally celebrated every year on September 3rd.
Viterbo is about 100 km from Rome

More Information >>>