Historical Carousel – Saint Oliva's Palio – Cori
30 July 2022, the last event of the Historical Carousel in Cori.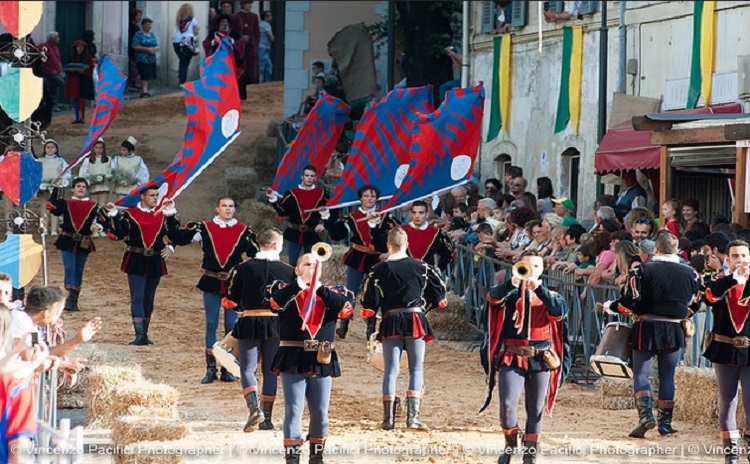 On Saturday July 30th 2022, Palio di Sant'Oliva (Saint'Oliva's Palio), the last event of the Historical Carousel of Cori, a small town in the province of Latina. It is preceded by two other events in June: the Priors' oath and the Palio of Madonna of the Rescue.
The modern Carosello Storico was established in 1937 and it is a historical reenactment of the 16th-Century celebrations held in honoUr of Saint Oliva, patron Saint of the city since the 12th Century.
The modern Palio della Madonna del Soccorso with the so-called ring race, a spectacular competition involving knights and horses. While riding, the Knights' goal is to put several small rings with a dagger. The Palio is won by the district that pierced most of the rings.
The historical parade takes place just before the Palio, passing through the streets of Cori. It features about 400 figures wearing Renaissance costumes, divided into 4 groups representing the communities of Cory and its three gates (districts): Ninfina, Romana e Signina.
Like in June, propitiatory dinners in the taverns of Cori the night before the Palio.
See also the other two events of the Historical Carousel of Cori:
– Priors' oath and blessing of the Palii: Saturday June 18th 2022
– Madonna of the Rescue Palio: Sunday June 26th 2022
Photos by Vincenzo Pacifici.
More Information >>>