Manarola Illuminated Nativity Scene – Cinque Terre
Until January 10th, the largest illuminated nativity scene in the world. LIGHTNING BROADCAST LIVE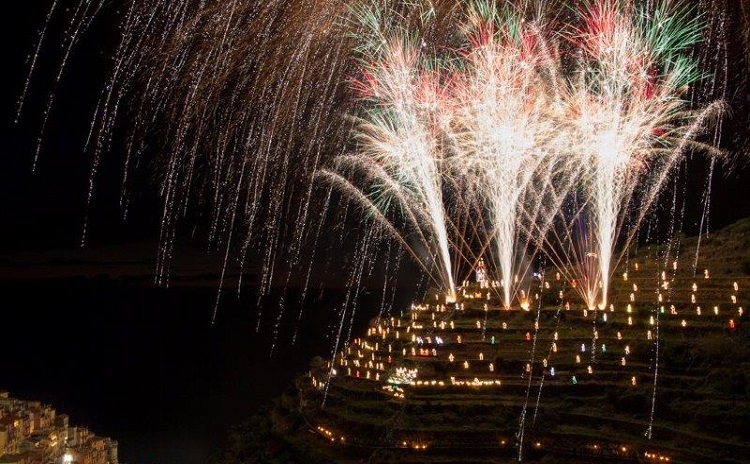 On December 8th 2020 LIVE LIGHTNING of Manarola Illuminated Nativity Scene>>>
From Sunday, December 8th, 2020, to Sunday, January 10th,2021, 17,000 light bulbs illuminate a Nativity Scene on the hill in front of the village of Manarola, one of the famous Cinque Terre.
With its 300 life-size figures, Manarola Nativity Scene is the biggest nativity scene in the world.
It all started in 1961, when Mario Andreoli, a former railway worker who is now in his nineties, began to build this spectacular 4,000-square-meter piece of art.
The characters of the nativity scene are made with recycled materials: shutters, plastic boxes, iron threads and other materials that Mario has been able to model into human faces, bodies and animals.
The nativity scene will be officially turned at 5:30 pm on December 8th, and then again every day at dusk,
The power to light up the 17,000 light bulbs is provided by a photovoltaic system activated in 2008.
Every year, thousands of visitors arrive in Manarola to see this beautiful nativity scene.
(photos: Cinque Terre National Park website)