Suq Festival – Genoa
17-26 June 2022. The festival dedicated to the dialogue between cultures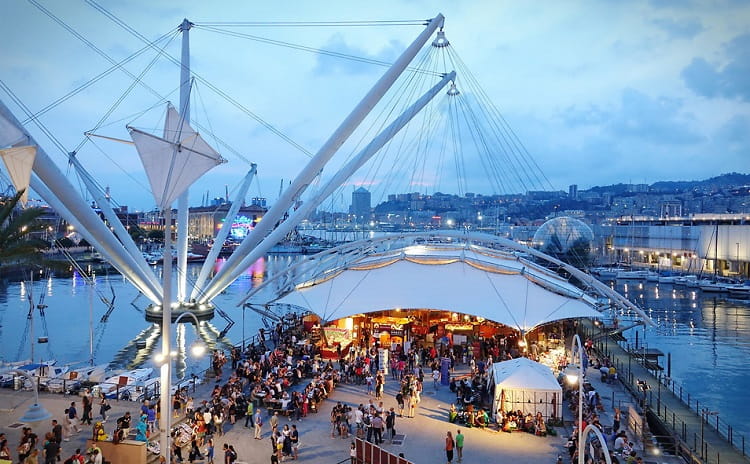 From June 17th to 26th, 2022, the 24th edition of Suq Festival, a social and theatrical space dedicated to the cross-cultural dialogue. The festival, usually scheduled in June, will arrive in Piazza delle Feste in Porto Antico district in Genoa.
Suq is an Arabic word meaning "market", a place of exchange, which is exactly what the festival wants to be, a place of exchange and dialogue between people, languages and cultures.
In program over 100 events such as concerts, theater performances, craftsmanship, show cooking, workshops for children and meetings.
In 2021 the hybrid Festival had more than 26,000 online visitors, many craft shops and lots of types of cuisine from different countries.
USEFUL INFORMATION
Cultural  Association Chance Events Suq Genova
Tel.  +39 010 5702715
See the 2022 program>>>
Visit also the Facebook page of the event >>>
AND AFTER THE FESTIVAL?
Discover places to visit and other events you can participate to>>>
And why not taste the traditional food of Liguria>>> and taste its excellent wines>>>
More Information >>>