Museum of Optical Illusions MOOI – Trapani
The first museum in Italy entirely dedicated to optical illusions. Open all year long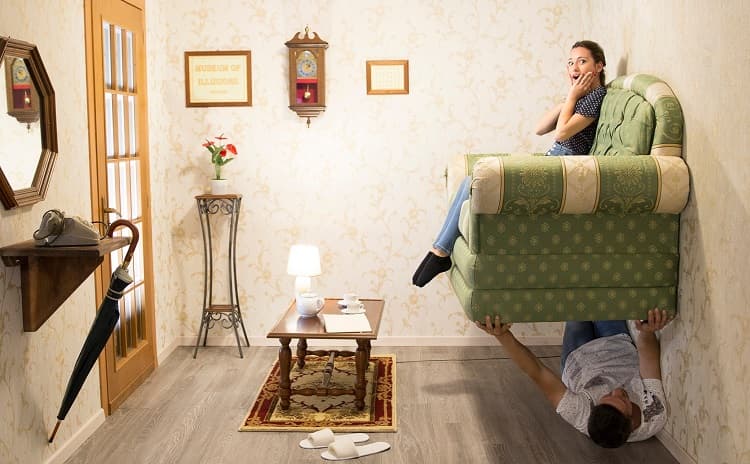 The Museum of Optical Illusions in Trapani (MOOI) is the first museum in Italy entirely dedicated to optical illusions.
The guided tour of the Museum of Optical Illusions lasts 1 hour and combines art, architecture, elements of psychology, physics and optics.
The museum path thrills and surprises visitors but can also deceive their senses, a curious visit to discover the different types of optical illusion, the visual perception and how the mind attempts to resolve paradoxes.

USEFUL INFORMATION
Opening hours: Saturday and Sunday
Admission with a fee>>>
Booking by calling +39 0923 367501 or on the website>>>
It is recommended to wear a safety mask and to keep an interpersonal distance of at least 1 meter.

ARE YOU IN SICILY?
See what you can do or see in Sicily>>>
And why not taste the traditional food of Sicily>>>

DO YOU WANT TO SEE OTHER CURIOUS MUSEUMS?
Look at a selection of Curious Museums all around Italy>>>
Photo from the Facebook page of the museum