Crastatone – Piancastagnaio
October 29-November 1st 2022. The smell of roasted chestnuts and delicious chestnut recipes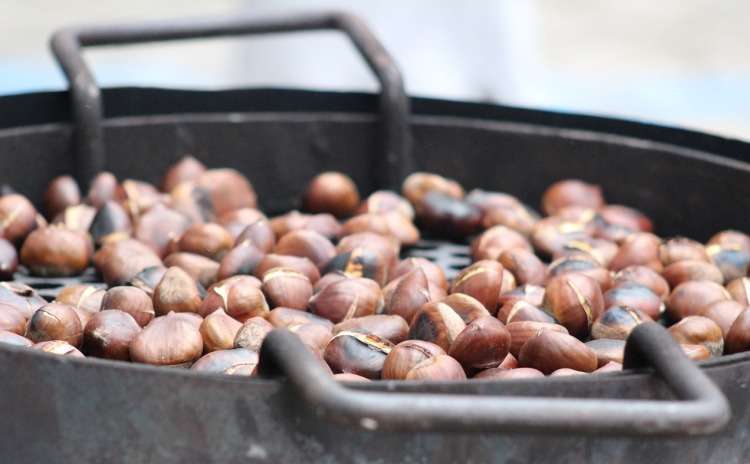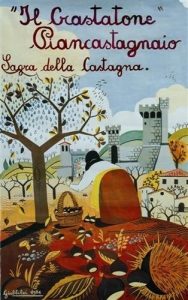 Crastatone in Piancastagnaio (in the Province of Siena), now in its 54th edition, is one of the oldest and most important chestnut festivals in the Monte Amiata area.
From October 29th to November 1st 2022, the medieval village celebrates the end of the chestnut harvest season and the arrival of Winter with a festival full of events.
Visitors can enjoy art exhibitions, buy presents in the art & craft fairs or taste local delicacies in the restaurants of Piancastagnaio.
A truly magical atmosphere. Poet Eugenio Montale once described Piancastagnaio with the following words, "…shrouded by spirals of mist that from the valley climb up to the top of Mount Amiata… carrying a band of elves and the scent of fresh mushrooms… mixed with the smell of the chestnuts exploding in the fireplace…"
Chestnuts, which has been the only food source available to the inhabitants of Mount Amiata until the end of World War II, is the star of the festival: crastate (roasted chestnuts), brodolose (boiled chestnuts with fennel), vecchierelle (dried chestnuts), suggioli (boiled chestnuts with peel), castagnaccio (chestnut flour cake), pulenna doicce (sweet polenta).
Open wine cellars, wine and food tastings, music, dancing, folk groups, market, and exhibitions liven up the streets of the small historic center of Piancastagnaio.
The name "Crastatone" comes from the verb "crastare" (in dialect), namely the action of making a slice across the top of a chestnut before roasting it.

USEFUL INFORMATION
It is convenient to book dinner in order to eat in the taverns.
Call the tourist office for any further info at +39 0577 784134
See also the website or the Facebook page to be updated

FREE TIME IDEAS
What else can you see and do in Tuscany? Follow the link>>>
And are you sure you know the traditional food of Tuscany?>>>
And its fine wines? Discover them>>>
Photo by ReneCiampa
More Information >>>