Shallot Festival – Riolo Terme
On the weekends from July 25 to August 2. Shallot trade show, food, shows and music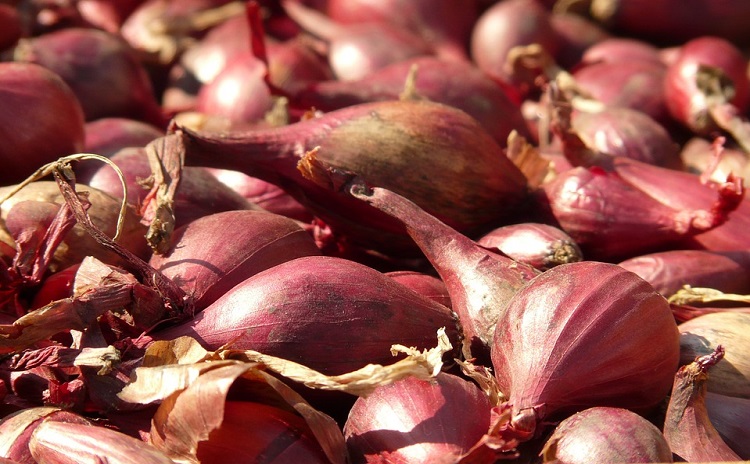 In Riolo Terme, a village on Ravenna hills, takes place the 28th edition of Romagna Shallot IGP Festival on the weekends from July 25th to August 2nd, 2020.
The Shallot is a plant of the Liliaceae family group similar to the onion because they share many features and similar usage but it has a more delicate taste. Today it is much more used by the chefs and by the "light" cuisine lovers. In the countryside of Emilia Romagna the people used to prepare shallots preserved in oil, which was especially used as a winter side plate to eat with the boiled meat. The preparation occured in the farmyard and it was a moment of reunion and celebration, with wine, donuts and accordion.
For this tradition heritage nowadays the Shallots Festiva is enriched with shows and entertainment for the whole family.
From Thursday to Sunday the farmers that have the IGP certification can exhibit their products in the Shallot trade show, in the streets of the city center.
At Parco Pertini you can taste different specialities shallots-based, such as risotto, tagliolini with Shallots or roasted meat seasoned with shallot.
Every evening: music, shows and entertainment.
The municipality of Riolo Terme is famous for its thermal hot springs. From the springs sulfurous water gush, with bromline, iodine, chloride and sodium, that have therapeutic properties in healing the digestive system, asthma and respiratory tracts.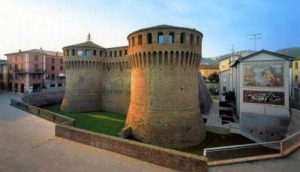 The most important monument in Riolo is the majestic Sforzesca Fortress, an old fortress in Senio Valley, built at the end of the XIV century as a defense point of Bologna. The fortress, until 1985 was only a municipality, today it hosts the Museum of Faenza's Appenine landscape, beyond art exhibitions, music programs, movie projections and historical, cultural and food meetings.
From Riolo Terme you can also reach the Cave of King Tiberio, the most faous cave in the Park of Vena del Gesso Romagnola with acheological proof that it was used by human being for several years. The Cave is exclusively open with a guide tour.
For information
Associazione Turistica Pro Loco Riolo Terme
Tel. +39 0546.70101
More Information >>>