In Santa Claus Castle – Frontone
26 November-10 December 2023 Five days with local products and entertainment for children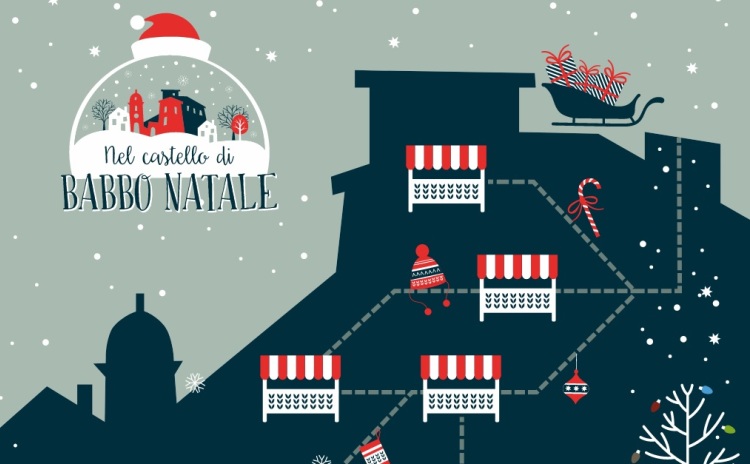 The evocative landscape of Frontone Castle, at the foot of Monte Catria in Marche (province of Pesaro), hosts In Santa Claus Castle, a Christmas market enlivening the fascinating medieval village on November 26th and on December 3rd, 8th, 9th and 1oth 2023.
The Frontone Castle, built around the year 1000 and illuminated for the occasion, hosts indoors selected stands offering a variety of gastronomic products and handicraft, while soft music echoes in the heated rooms of the fortress.
In the program chestnut roasts, mulled wine and activities for children along with the chance to meet and take a picture with Santa Claus on his throne.
In Santa Claus Castle in Frontone is part of the project Il Natale che non ti aspetti (literally "Christmas you do not expect") in the province of Pesaro-Urbino.
We kindly recommend checking the website or the facebook page for any possible change of dates or program
AND AFTER THE CASTLE?
Enjoy the traditional food of Marche>>>
WILL YOU SPEND YOUR CHRISTMAS HOLIDAYS IN ITALY?
See a selection of further Christmas events in Italy >>>
More Information >>>