Verona Opera Festival at the Great Arena – Verona
Opera Festival at the Arena di Verona: from June 22nd to September 1st, 2018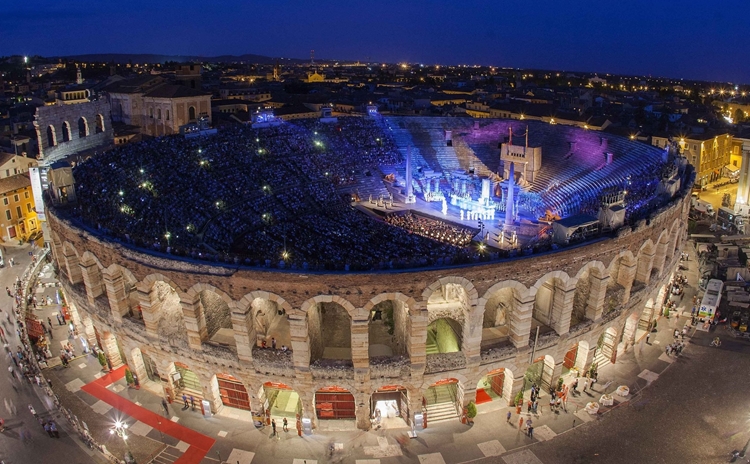 This year the Verona Opera Festival takes place from June 22nd  to 1 September 1st, 2018 transforming the huge Roman amphitheater, as every summer, in the largest open-air opera house in the world (about 10,000 seats).
The operas scheduled for 2018 are Carmen, Aida, Turandot, Nabucco.
Carmen by Georges Bizet.
Turandot by Giacomo Puccini.
Aida and Nabucco by Giuseppe Verdi.
The Verona Opera Festival was organized first in 1913, with Aida. The festival was realized thanks to the tenor Giovanni Zenatello and to the actor Ottone Rovato as a  centennial commemoration of Giuseppe Verdi, born in 1813.
Tickets >>>
Calendar >>>
How to reach Verona >>>
Go to the website Verona Opera Festival at the Great Arena – Verona