Macerata Opera Festival – Sferisterio
19 July-10 August. Opera Festival at Sferisterio in Macerata.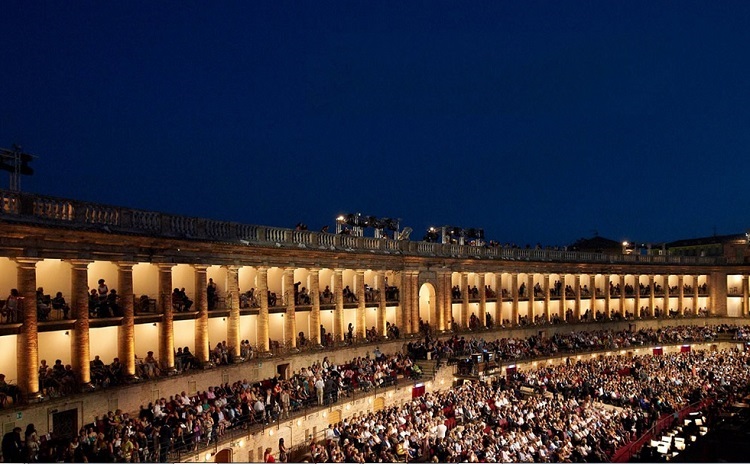 Summer of great music at the Sferisterio in Macerata, a huge and suggestive open air theatre: the Macerata Opera Festival takes place here from July 19 until August 10, 2019.
The theme of this 55th edition is "Verde speranza" ("Green hope").
This year, the schedule includes three major operas: Bizet's Carmen and Giuseppe Verdi's Rigoletto and Macbeth .
But the program of the Macerata Opera Festival doesn't end here: other concerts and exhibitions are scheduled for the entire duration of the festival, as well as the "Opera Night" on August 2, when the city of Macerata will become a music stage.
The Sferisterio in Macerata was inaugurated in 1829 as the arena for the ball with bracelet game, that was very famous in 1800's. It hosted also different kind of public shows and feasts, jousts, horse parades, political and sports events, bull hunting and circus.
Only in 1921, for initiave of Count Pier Alberto Conti, the first opera debuts at Sferisterio. It is Aida by Giuseppe Verdi, which will be played for 17 evenings, and seen by70 thousand people.
With its 2500 seats and 104 stages, an excellent visibility, a great natural acoustic and a very big stage, Sferisterio is nowadays one of the most prestigious and appreciated open air theatre in Italy. Many artists performed on its stage such as Mario Del Monaco, Luciano Pavarotti, Katia Ricciarelli, Renato Bruson, Montserrat Caballé, Placido Domingo. Also some settings entered in the history like the famous Traviata degli Specchi by Maestro Josef Svoboda in 1992 and the unforgettable Bohème by Ken Russel in 1984.
Go to the website Macerata Opera Festival – Sferisterio