Venice International Film Festival
30 August-9 September 2023, the world of the movie stars comes to Venice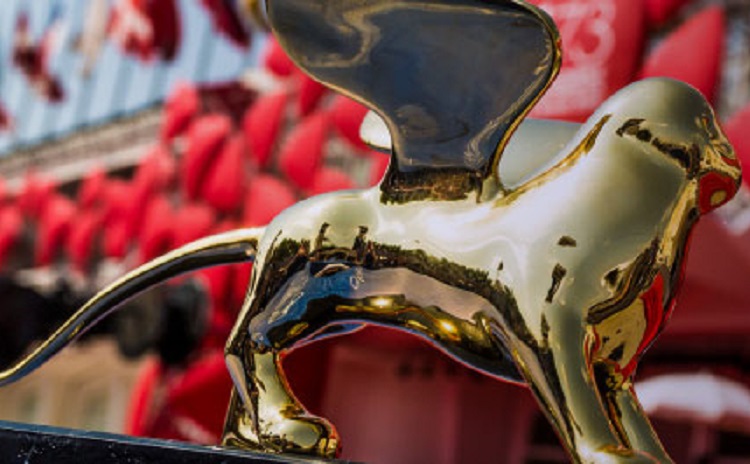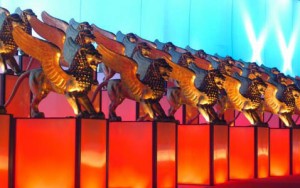 The 80th Venice International Film Festival, organized by La Biennale di Venezia and directed by Alberto Barbera, will take place at Venice Lido from August 30th to September 9th, 2023.

The aim of the Festival is to raise awareness and promote international cinema in all its forms: art, entertainment industry, in a spirit of freedom and dialogue.
The Festival also organizes retrospectives and tributes to major figures in order to give people the opportunity to better understand the history of cinema.
Furthermore, at the festival, a "Golden Lion" award is given for Lifetime Achievement to actors or directors.

In 2022 the Golden Lion for Lifetime Achievement was awarded to Jamie Lee Curtis and the Italian Roberto Benigni (among others in the past the director Ann Hui, actresses Tilda Swinton, Julie Andrews, Vanessa Redgrave have received the Golden Lion )
The history behind this festival is very peculiar.
The Venice International Film Festival's first edition in 1932 was very small and the movie Dr. Jekyll and Mr. Hyde by Rouben was projected on the terrace of Hotel Excelsior at the Venice Lido.
Then it evolved over years, becoming one of the most important international movies appointments in the world.
Thus every year at the beginning of September, V.I.P and a lot of fans come to Venice to watch new selected movies and to participate in award ceremonies.
Venues involved: Venice Lido (Palazzo del Cinema, Casinò, Sala Darsena, and PalaBiennale).
INFO
Tel. +39 041 5218711
Email: cinema@labiennale.org
We kindly recommend to check on the website or on the event's facebook page for being updated on programs.

Photos Facebook page of Biennale di Venezia
The events of La Biennale di Venezia
– from June 15th to July 1st, 2023 , the International Theatre Festival>>>
– from July 13th to 29th, 2023 the International Festival of Contemporary Dance
– from August 30th to September 9th, 2023 the International Film Festival>>>
– from October 16th to 29th, 2023 the International Festival of Contemporary Music
– from May 20th to November 26th, 2023, the International Architecture Exhibition
– Biennale Arte, the International Art Exhibition will be back in 2024
ARE YOU IN VENICE?
Discover more about the Venetian cuisine here >>>

DO YOU STAY FOR A WHILE?
See other events and places to see in Veneto>>>
More Information >>>