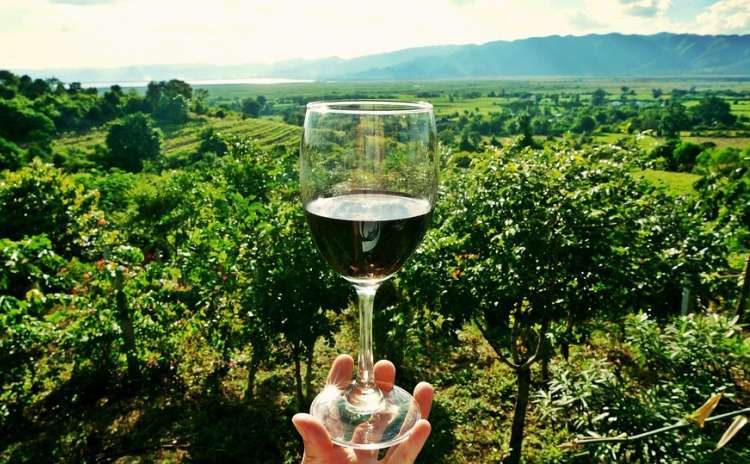 Wines in Trentino Alto Adige
Wines of Trentino Alto Adige, like the Pinot Blanc or the aromatic Gewurztraminer and Sauvignon, are very much appreciated because of their perfumed bouquet. The production includes both sparkling white wines and red wines such as Schiava, Pinot Noir and Teroldego.
8 DOC wines: Lago di Caldaro, Casteller, Teroldego Rotaliano, Trentino, Trento, Valdadige, Valdagine Terra dei Forti and Alto Adige. Another typical product is grappa, an alcholic beverage flavored with fruits and local herbs.
DOC WINES IN TRENTINO ALTO ADIGE:
Alto Adige
Lago di Caldaro o Caldaro
Casteller
Teroldego Rotaliano
Trentino
Trento
Valdagine
Valdagine Terra dei Forti
——–
DOCG: Controlled and Guaranteed Designation of Origin
DOCG is the highest classification for Italian wines. The superior quality is guaranteed by strict production rules concerning the type of grapes allowed, the yield limits, the ripening of the grapes, the vinification and aging procedures. Each DOCG wine is subjected to official tastings.
All bottles are numbered with a seal on the neck. In Italy, there are more than 70 DOCG wines
DOC: Controlled Designation of Origin
The classification certifies and delimits the area of origin of the grapes used. It is granted to quality and renowned wine, which must comply with a specific vinification approved by ministerial decree. In Italy, there are more than 300 DOC wines.