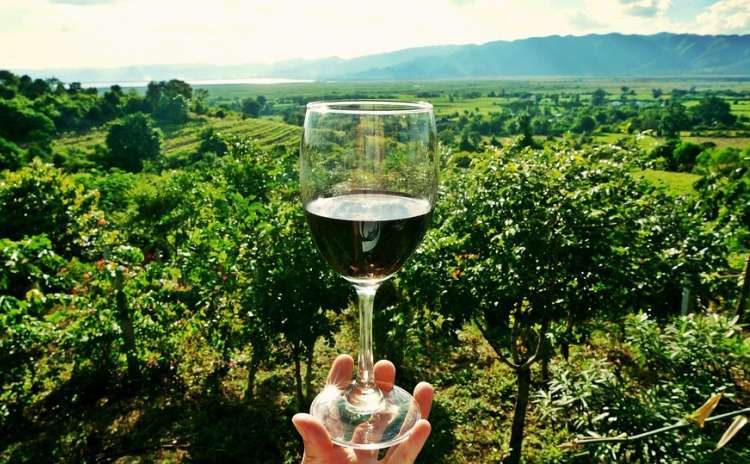 Wines in Tuscany
Tuscany is one of the top national wine producers. The region produces 11 DOCG wines and 41 DOC wines.

DOCG WINES IN TUSCANY:
Brunello di Montalcino (red, dry)
Carmignano (red, dry)
Chianti (red)
Chianti Classico (red, crystal, dry)
Elba Aleatico Passito o Aleatico Passito dell'Elba (red, sweet)
Montecucco Sangiovese (red, dry)
Morellino di Scansano (red, dry)
Rosso della Val di Cornia (red, dry)
Suvereto (red, dry)
Vernaccia di San Gimignano (white, dry)
Vino Nobile di Montepulciano (red, dry)

DOC WINES IN TUSCANY:
Ansonica Costa dell'Argentario
Barco Reale di Carmignano
Bianco dell'Empolese
Bianco di Pitigliano
San Torpè
Bolgheri
Candia dei Colli Apuani
Capalbio
Colli dell'Etruria Centrale
Colli di Luni
Colline Lucchesi
Cortona
Elba
Grance Senesi
Maremma Toscana
Montecarlo
Montecucco
Monteregio di Massa Marittima
Montescudaio
Moscadello di Montalcino
Orcia
Parrina
Pomino
Rosso di Montalcino
Rosso di Montepulciano
San Gimignano
Sant'Antimo
Sovana
Terratico di Bibbona
Terre di Casole
Terre di Pisa
Val d'Arbia
Val d'Arno di Sopra
Val di Cornia
Valdichiana Toscana
Valdinievole
Vin Santo del Chianti Classico
Vin Santo del Chianti
Vin Santo di Montepulciano
Bolgheri Sassicaia
Vin Santo di Carmignano
——–
DOCG: Controlled and Guaranteed Designation of Origin
DOCG is the highest classification for Italian wines. The superior quality is guaranteed by strict production rules concerning the type of grapes allowed, the yield limits, the ripening of the grapes, the vinification and aging procedures. Each DOCG wine is subjected to official tastings.
All bottles are numbered with a seal on the neck. In Italy, there are more than 70 DOCG wines
DOC: Controlled Designation of Origin
The classification certifies and delimits the area of origin of the grapes used. It is granted to quality and renowned wine, which must comply with a specific vinification approved by ministerial decree. In Italy, there are more than 300 DOC wines.