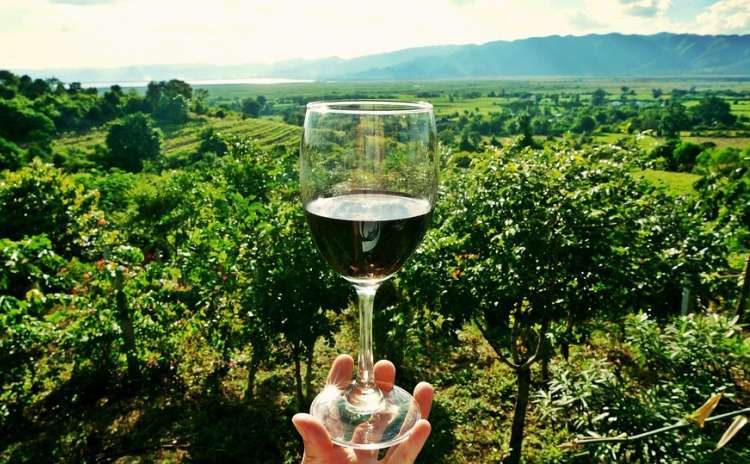 Wines in Emilia Romagna
The well-known Lambrusco wine and a large number of wines is produced in Emilia Romagna.
2 DOCG wines and 18 DOC wines!

DOCG WINES IN EMILIA-ROMAGNA:
Colli Bolognesi Classico Pignoletto (white)
Romagna Albana (white, dry, amable, sweet, passito, passito riserva)

DOC WINES IN EMILIA-ROMAGNA:
Bosco Eliceo
Colli Bolognesi
Colli d'Imola
Colli Romagna Centrale
Colli di Faenza
Colli di Parma
Colli di Rimini
Colli di Scandiano e di Canossa
Colli Piacentini
Gutturnio
Lambrusco di Sorbara
Lambrusco Grasparossa di Castelvetro
Lambrusco Salamino di Santa Croce
Modena
Ortrugo dei Colli Piacentini
Reggiano
Reno
Romagna
——–
DOCG: Controlled and Guaranteed Designation of Origin
DOCG is the highest classification for Italian wines. The superior quality is guaranteed by strict production rules concerning the type of grapes allowed, the yield limits, the ripening of the grapes, the vinification and aging procedures. Each DOCG wine is subjected to official tastings.
All bottles are numbered with a seal on the neck. In Italy, there are more than 70 DOCG wines
DOC: Controlled Designation of Origin
The classification certifies and delimits the area of origin of the grapes used. It is granted to quality and renowned wine, which must comply with a specific vinification approved by ministerial decree. In Italy, there are more than 300 DOC wines.