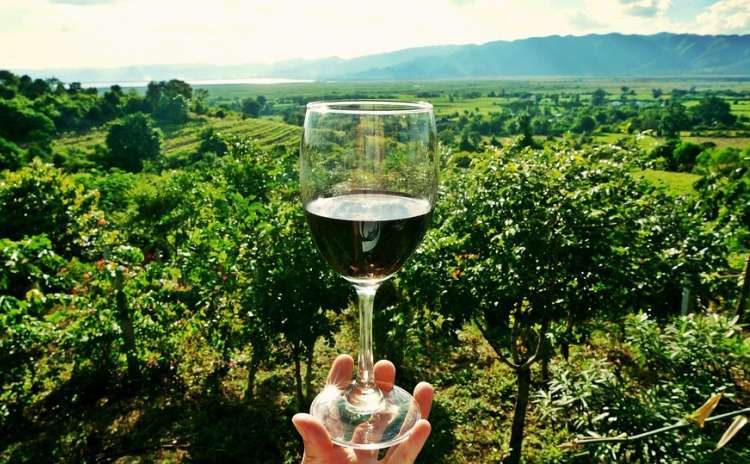 Wines in Friuli Venezia Giulia
Regional wines are highly appreciated by connoisseurs. Among the white grapes: Tocai Friulano, Sauvignon, Chardonnay, Pinot Bianco, Verduzzo Friulano, Istrian Malvasia, Manzoni Bianco, Pignoletto, Ribolla and Riesling. Among the red grape varieties: Merlot, Cabernet Franc and Sauvignon, Refosco, and Pinot Noir. Finally, from gray berry grapes: Gewürztraminer, Pinot Grigio, Moscato Rose.

DOCG WINES IN FRIULI VENEZIA GIULIA
Eastern Hill of Friuli Picolit (white)
Lison (white, dry)
Ramandolo (white dessert passito wine)
Rosazzo (white, dry)

DOC WINES IN FRIULI VENEZIA GIULIA
Carso
Collio Goriziano o Collio
Friuli Annia
Friuli Aquileia
Friuli Grave
Friuli Isonzo o Isonzo del Friuli
Friuli Latisana
Lison Pramaggiore
Friuli Colli Orientali
——–
DOCG: Controlled and Guaranteed Designation of Origin
DOCG is the highest classification for Italian wines. The superior quality is guaranteed by strict production rules concerning the type of grapes allowed, the yield limits, the ripening of the grapes, the vinification and aging procedures. Each DOCG wine is subjected to official tastings.
All bottles are numbered with a seal on the neck. In Italy, there are more than 70 DOCG wines
DOC: Controlled Designation of Origin
The classification certifies and delimits the area of origin of the grapes used. It is granted to quality and renowned wine, which must comply with a specific vinification approved by ministerial decree. In Italy, there are more than 300 DOC wines.