Asti Horse Race – Palio di Asti
SUSPENDED. TO BE CONFIRMED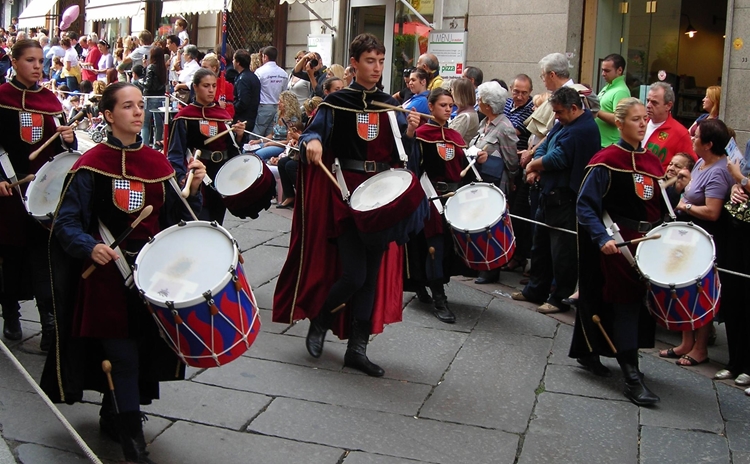 SUSPENDED. TO BE CONFIRMED
Palio di Asti – Asti horse race – is a traditional festival of Medieval origins.
Originally it was held during the patron saint San Secondo festivities but now it takes place on the first Sunday of September.
Thus the Palio di Asti will be held on September 5th, 2021, in Piazza Alfieri. The day will start with the blessing ceremony of horse and jockey, followed by an exhibition by flag throwers from the A.S.T.A. (Association of Traditional Flag Throwers from Asti).
In the afternoon, from Piazza Cattedrale it will start the historical procession with more than one thousand people in medieval costume. The parade is led by the winner of the previous edition of the Palio.
At 4:00 pm in Piazza Alfieri will take place the Palio bareback horse-race (jockeys ride without a saddle).
Tickets: To book your tickets send an email to this address  >>>
Info: Teatro Alfieri – 0141/399057/399040
More Information >>>