Asti Horse Race – Palio di Asti – Asti
3 September 2023, historical parade and the bareback horse race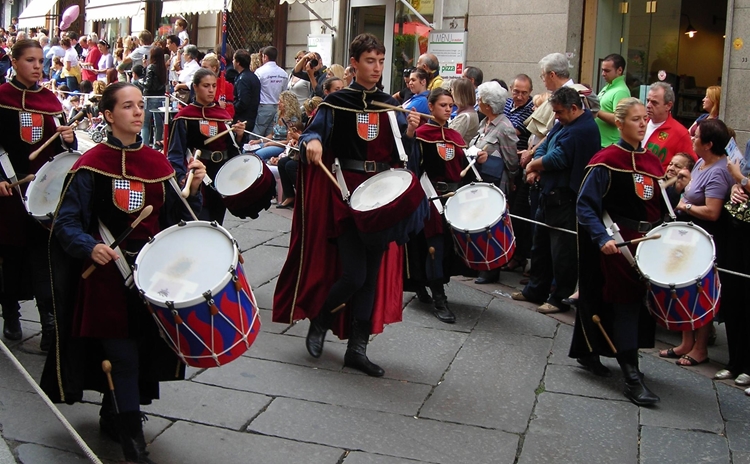 Asti Horse Race – Palio di Asti is a traditional feast originally held during the patron saint San Secondo festivities but now it usually takes place on the first Sunday of September. This year takes place on September 3rd 2023.
The day starts with the blessing ceremony of horses and jockeys, followed by an exhibition by flag throwers.
In the afternoon, the historical procession with more than one thousand people in medieval costume is the introduction to the horse competition. The parade is led by the winner of the previous edition of the Palio.
Then the "Palio" bareback horse race is taking place in the streets of the town.
INFORMATION
See the website>>>
the Facebook page>>>
To book tickets send an email>>>
Info: +39 0141 399482
Do you want to know the history of Asti Palio? Click here>>>

AND AFTER THE PALIO?
See other events and places to visit in Piedmont>>>
And why not taste the traditional food of Piedmont>>> and its excellent wines>>>
More Information >>>